Climate and Carbon Literacy Training
Do you want to play a role in creating a sustainable future? Do you feel a lack of knowledge or uncertainty about what to do is preventing you from doing more to help save our planet?
Our informative and interactive Climate and Carbon Literacy training will give you a clear idea of what you can do to build a better future. You'll leave the training with an understanding of what's causing climate change, including here in Cumbria. You'll learn about climate science, where emissions come from and their impact on everyday life. You will also find out about the actions being taken to reduce them and the part you can play.
We want to help you build an intuitive understanding of the climate crisis, your carbon footprint and the carbon impact of decisions you make. Attending our training sessions will ensure you have the ability and motivation to reduce emissions at home, in your community, and in your workplace. We want to inspire you to work towards a net-zero Cumbria.
We offer a range of courses that are taught by professionals who have years of experience in the field of reducing carbon emissions.
Who is Climate and Carbon Literacy training for?
Our training is for anyone who wants to play their part in tackling the climate crisis, whether in your home life, your community or your workplace. It's suitable for a wide range of people – regardless of your current knowledge about climate change. Whatever your level of experience, you're guaranteed to learn something new.
"The most useful and inspiring training I've ever attended."
Course options
We welcome everyone to join one of our public courses which run throughout the year. However, we also deliver bespoke in-house training for your organisation, community or sector.
Choose one of the options below to find out more and book your place on our next course.
Why choose to do a course with CAfS
We are Cumbria's climate change organisation and we've been helping Cumbrians to reduce their carbon footprint and live more sustainably for more than 20 years. Thousands of households and organisations have benefited from our training, practical support and projects, helping everyone to be part of the journey towards a zero-carbon Cumbria – from local councils and schools to community groups and businesses.
We established and co-chair the Zero Carbon Cumbria Partnership, bringing together more than 80 organisations to create a sustainable future for the county, using our extensive knowledge of emission reduction. Our staff have a huge range of specialisms that feed into our course materials, and our significant networks mean that we can signpost you to other similar organisations, share best practices and make connections.
You will be learning from people who are actively involved in reducing carbon emissions throughout the county in different capacities. By choosing CAfS, you'll also be supporting a non-profit organisation that's driving change towards a zero-carbon Cumbria.
About the trainers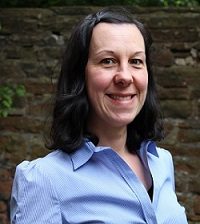 Hazel oversees the Climate & Carbon Literacy programme for Cumbria. A qualified teacher with an MSc in climate science, she manages our team of eight specialist climate trainers. 
Hazel led CAfS as its CEO for seven years before moving into the role of Zero Carbon Development Manager at the charity, where she was instrumental in establishing the Zero Carbon Cumbria Partnership. She led a partnership bid that brought £2.5 million of National Lottery funding into Cumbria for a transformative programme of emission reduction. As co-chair of the partnership, she led the process of debating and setting a date of net zero by 2037 for the county. She is an active member of Cumbria Sustainability Network and was central to setting up active citizen engagement in Cumbria, such as citizens' juries on climate.
Her past experience includes leading behaviour change projects, developing energy-efficiency training programmes and working as a consultant to improve the financial viability of organisations. Hazel also served as environmental lead at board level for a social landlord for 6 years, with housing stock including over 3000 domestic properties.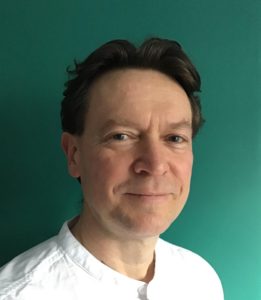 Martin Sleath
Martin is a Sustainability Adviser for the Lake District National Park Authority, leading on carbon accounting and delivering the authority's net zero aspiration. This includes leading projects in decarbonising buildings and transport as well as working on offsetting strategies. It also involves a great deal of partnership working with other local authorities and the Zero Carbon Cumbria Partnership.
He has also worked with CAfS delivering LEAP and Cold to Cosy Homes schemes. His educational background is in ecology, geography and environmental policy, and has five years' experience in environmental education teaching in field centres in Scotland and Cumbria.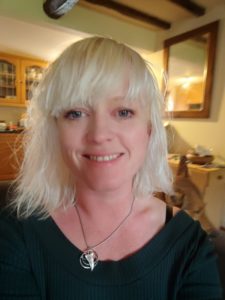 Rebecca Stacey
Rebecca recently joined CAfS as a trainer in August 2022 and is currently studying for an MSc in Zero Carbon Communities. She is active in local sustainability groups and passionate about education as a means of tackling climate change.
For twenty years Rebecca has worked as a teacher in primary schools across the country, passionate about school improvement, literacy and climate change education. In 2014 she lead a local primary school and became the first headteacher in the country to achieve the United Nations Climate Change Teacher accreditation.
She has worked alongside the Cumbria County Council supporting schools, is a founding fellow of the Chartered College of Teachers, and mentored new teachers into the chartered teacher status.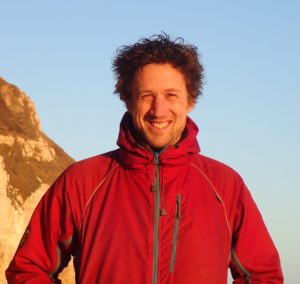 Tom Deacon
Tom's work as a freelance facilitator involves climate science training, delivering transformational leadership programs, community tree planting, and working with climate activists and the wider public around 'Active Hope', processing eco-anxiety into empowered action.
He has worked as a field tutor leading geography and ecology fieldwork, an expedition leader engaging young climate activists in transformative experiences in wilderness areas of Scotland, and as a UK coordinator for behaviour change and sustainability in a large educational charity.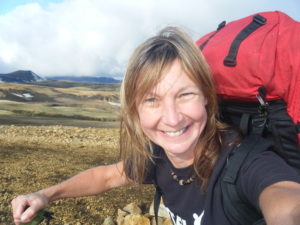 Ursula Brendling
Ursula has worked all over the world on environmental projects, especially enjoying the WWOOF scheme in New Zealand on organic farms and her time in Kakadu National Park in Australia assisting the Park Rangers.
She developed courses for a national training company on green management systems, and has worked with many national organisations including the National Trust, the Forestry Commission and the Northern Lighthouse Board.
Ursula has worked as a trainer and coach for over 25 years and is passionate about promoting positive outcomes for changing to a zero carbon Cumbria.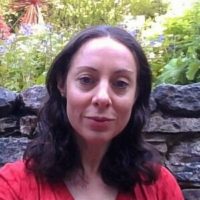 Ceri Holman
Ceri's professional interests combine an enthusiasm for enabling people through the development of accurate knowledge and understanding, literacy and especially climate literacy skills. Employed as CAfS' first Youth Projects Coordinator, supporting schools, youth and community groups on sustainability, Ceri is now studying for a PhD at York University. Her research aims to empower young people through improved democratic engagement and meaningful climate education.
Ceri worked for fifteen years in secondary school education before studying for an Environment and Development MA in 2020. Her final research focused on the advantages to youth and community of sustainable place-based learning. Ceri sits on the Cumbria schools' group for the Morecambe Bay Curriculum led by Lancaster University, Eden Project North, and University of Cumbria. She also works as a researcher for UCLan on the European-wide YouCount project that aims to increase social inclusion for young people.
As a qualified librarian, Ceri has worked in information and research-related roles for King's College London, Breast Cancer Now and Hospice UK. Outside of work, Ceri loves reading literature and spending time on the fells and by the coast.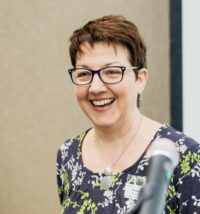 Emma Greenshaw
Emma has been one of CAfS Climate and Carbon Literacy trainers since the launch of the training programme in 2020.   She recently managed CAfS four-year Rebuilding Together programme funded by the National Lottery Community Fund to build the resilience of communities and organisations across Cumbria in response to the floods caused by Storm Desmond in 2015.  
Emma has worked in the environmental sector throughout her career, qualifying as a Chartered Environmentalist with a background in environmental management and auditing UK wide.  She has lived and worked in Cumbria for 20 years, initially auditing the environmental performance of many of the small business in the county, and subsequently working with CAfS on a number of community energy and climate change projects since 2015.   
Passionate about practical ways to improve our sustainability Emma founded The Fellside Flower Company, a flower farm near Appleby, and aims to raise people's awareness of climate change through enjoying cut flowers.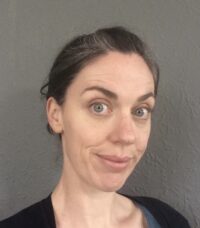 Helen Moriarty
Helen Moriarty project manages a number of environmental and community initiatives for Kendal Town Council, working to develop and deliver Kendal Climate Change Citizen Jury which informed the Town Council's response to the Climate Emergency. Helen is also tasked with improving the vibrancy of the town centre by enhancing green spaces and the public realm. Working in partnership with many organisations, Helen researches and develops potential projects, funding routes and partnership approaches to enable Kendal Town Council to achieve their vision. Her previous roles in Cumbria include the Sustainable Tourism Advisor for local charity Nurture Lakeland (now Lake District Foundation); and as coordinator for the Bowness and Windermere Forward Partnership, tasked with exploring a range of sustainable tourism actions for the benefit of the World Heritage Site.  She has a 1st Class Honours degree in Adventure Recreation Management from Lancaster University and an MSc in Responsible Tourism Management from the International Centre of Responsible Tourism, Leeds Beckett University.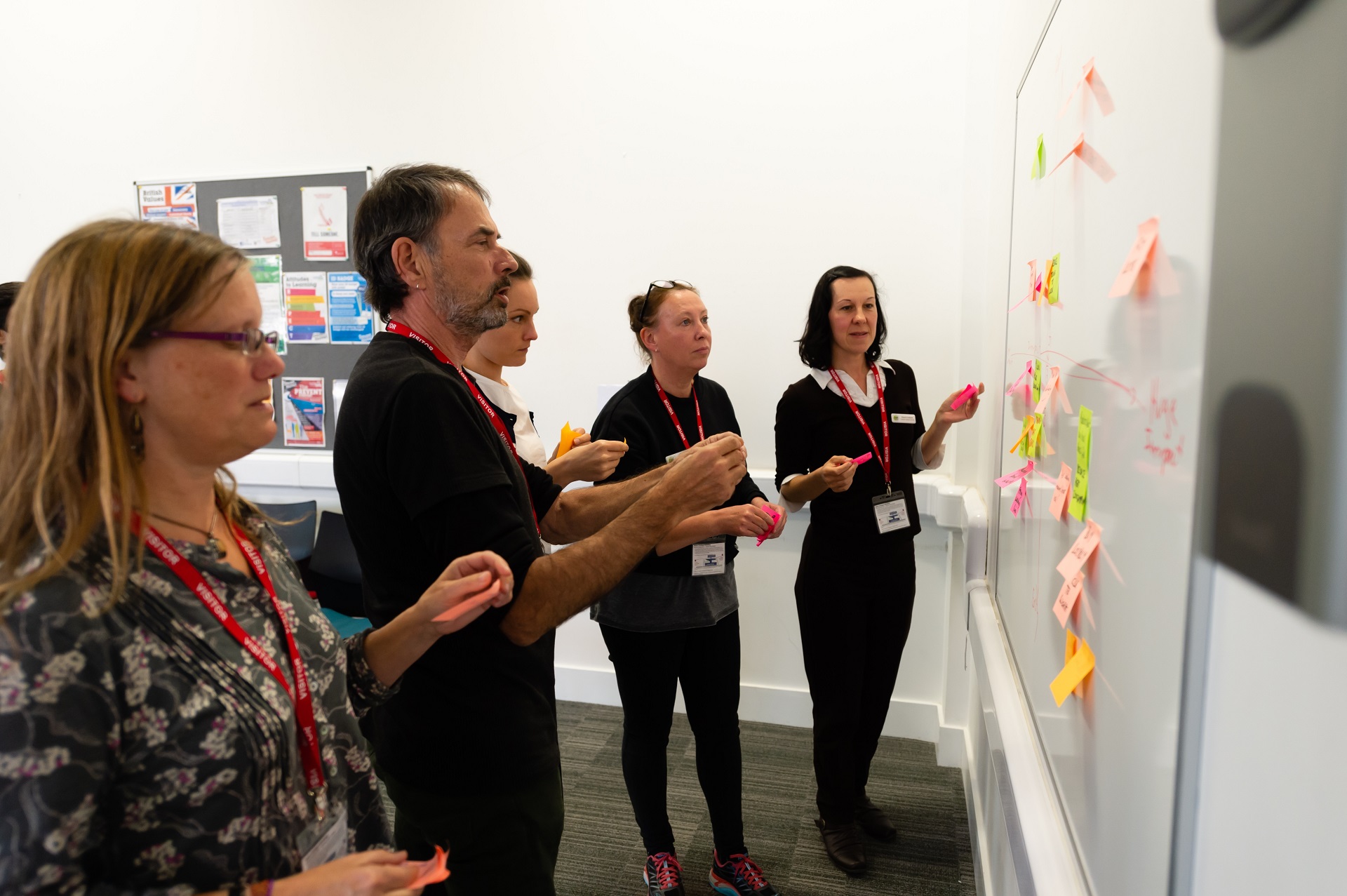 "CAfS are so good at what they do. Feels like things are shifting and gathering momentum
because of this training."