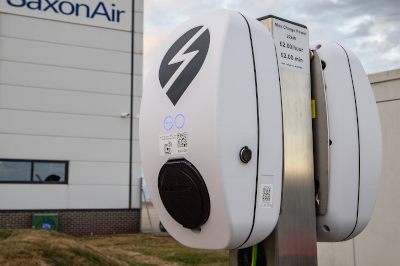 We're helping to install a network of 200 community-owned electric vehicle charge points in the North of England.
CAfS is supporting a network of partners in an effort to install 200 electric vehicle (EV) chargepoints in the North of England through identification of the host sites and promotion of a community share offer.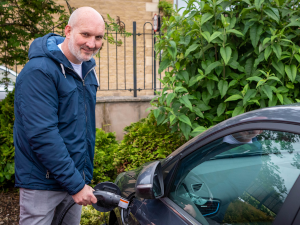 The uptake of electric vehicles to replace petrol and diesel engines is one of the bigger changes many of us will have to make in the coming years. In order to be certain that people in Cumbria are able to make the switch with confidence, first we need to make sure the charging network is up to scratch!
That's what a new programme led by the community benefit society Charge My Street aims to do, through its model of community-owned chargepoints.
CAfS is one of several partners in this project, which is funded by Innovate UK, the UK's innovation agency.
The purpose is to expand the current UK charging network outside of all the conventional places where they tend to be sited. For people who don't have driveways, not being able to charge their cars overnight can put them off switching to an EV. For those who drive long distances daily, the anxiety over running low on battery can put them off adopting EVs.
CAfS has two main roles within the project.
CAfS is responsible for helping to identify around 100 locations in Cumbria and Lancashire that are suitable and willing to host a chargepoint. Our friends over at Durham County Council will be taking care of the other side of the Pennines.
In a nutshell: We're looking for spots with at least two off-street spaces for electric vehicles, with mobile data phone signal or broadband access, and which are available for use by the public overnight, at times during the day, or both.
Charge My Street wants everyone to live within five minutes' walk of a chargepoint. With CAfS' contacts and local knowledge, we can help to identify suitable sites for chargepoints, where they will best benefit the communities of the North West.
If you would like to host a chargepoint, visit the Charge My Street website to find out more.
Share offer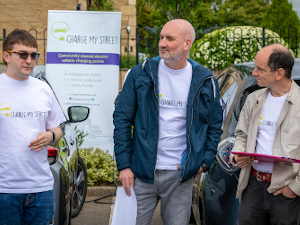 If the location of new chargepoints is left to the commercial market, there's a risk they'd mainly be in the busiest car parks of the busiest service stations. To overcome this and bring chargepoints to the places where local people need them, the chargepoints being installed by Charge My Street will be paid for through community share offers.
A share offer ran from 24 February to 31 March 2020. Over its course, £130,000 was raised in community shares. This money will be used to ensure that in as many cases as possible, the installation of the chargepoints will be cost-neutral to the host sites.