This month marked the completion of two more installations of electric vehicle (EV) chargepoints which are now live and fully operational. Just in time for Cumbria to drop down into Tier 2 as well. Don't ever say we don't time things well.
The first is our collaboration with Dalston Parish council for a chargepoint and lighting installation in the Kingsway car park near the village centre. The site consists of two charging sockets along with a lamppost to make sure that night-time travellers can find it quickly and easily. Not bad for partnership in which no money changed hands.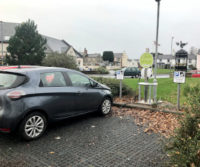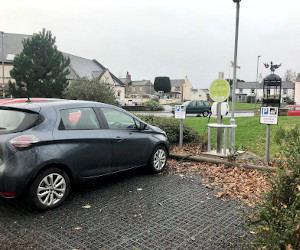 It's a fantastic location for the Charge My Street project as, with the number of amenities available in Dalston, EV drivers are unlikely to be stuck for something to do while they charge.
Whether they pick up some groceries at the Co-op, a takeaway from Crumbs or the Fryery or even pop into the pub for a cordial, the location offers plenty of decent alternatives to sitting in the drivers seat and staring at Facebook on a smartphone.
The second location that can expect EV drivers to begin to visit is Aspatria where Charge My Street has fixed two charging sockets to the exterior wall of the masonic lodge. Located just off the main road and round the corner from the school and a supermarket, this provides options for people heading out shopping or on the school run (activities that a recent survey found make up around 20% and 6% respectively of all car journeys in the North West).
Both of these new locations in Charge My Street's portfolio represent further steps driving Cumbria forward to the EV future. After the government announced it was, yet again, bringing forward its ban on petrol and diesel cars (this time to to 2030), it's all the more important that this happens sharpish.
If you think you know of a location that would make a good site for another install, get in touch at www.chargemystreet.co.uk/host and you could see your own community treated to a cost-neutral chargepoint.