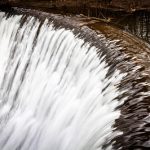 We're helping Melbreak Communities to explore hydro power.
CAfS has been supporting this community organisation to assess three potential sites for a hydro power scheme in their part of west Cumbria, which includes the parishes of Blindbothel, Buttermere, Lorton and Loweswater.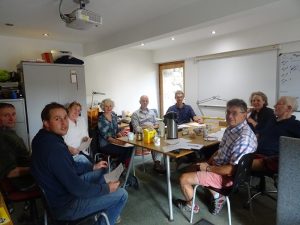 The Melbreak Communities group were keen to explore whether their beautiful, mountainous valley in Cumbria had the potential to generate energy that could benefit this rural community.
The board members had a lot of expertise, including backgrounds in engineering, electricity networks and international development. CAfS has offered information and advice to help this very capable group to take the next step, using our experience of supporting other community energy schemes in Cumbria.
The Melbreak Communities is a constituted group but not incorporated, so were unable to apply in their own right for funding to carry out feasibility studies. CAfS successfully applied for funding from the Rural Community Energy Fund (RCEF) on their behalf. We also took responsibility for managing the contract and the procurement aspects of appointing a contractor for the studies. The contract was awarded to Teesdale Environmental Consulting (TEC), who are working with Border Hydro.
The group had initially considered 13 sites, which were narrowed down to three that went forward for detailed feasibility studies.
Each of the sites has its own complications. They're all in the Lake District National Park, including one in a Special Area of Conservation (SAC) and the other two are on streams that feed into a lake that's in a SAC. This has meant that habitat assessments were needed over and above the usual ecological surveys, along with archaeological investigations.
As of early March 2019, one site has now been discounted, and the study continues at the two remaining sites.
The deadline to complete the study is the end of April 2019. Not all of the ecological surveys will be done within the budget and timescale, as they need to happen at specific times of year, but the study will provide a very good assessment of whether any of the sites are feasible.
We'll continue to update this page as the study progresses.
Challenges
Electricity network capacity
One significant challenge to overcome is that electricity distribution into the Melbreak valley is via a spur, and the maximum capacity on this spur is 180kW. The hydro schemes being considered would be from 140kW upwards. With 230 homes and businesses in the valley, there isn't enough capacity on the spur for all of that electricity at peak production times for the hydro. This was known from early on in the project and there are two options to overcome this. One is to put a system in place to increase capacity, which would add significant cost. The other is to look at alternatives for managing and storing the electricity at peak times. CAfS applied for funding to explore these alternatives but unfortunately we haven't yet been successful. We're currently considering another application.
End of feed-in tariffs
The government schemes known as feed-in tariffs and export tariffs are payments to those who generate electricity and they are coming to an end in April 2019 for new applications. This loss of potential revenue for a Melbreak hydro scheme means that the electricity it produces would need to be used at the source. Otherwise, it would simply feed into the grid with no benefit to the community.
There is a government consultation on export tariffs for small-scale generation schemes like this, but the outcome is some way off. The consultation is happening during the spring 2019.
About Melbreak Communities