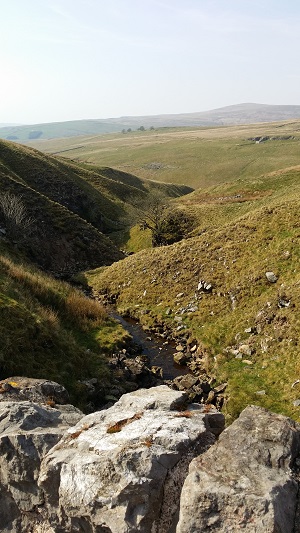 We're helping to explore community energy and make community buildings more energy efficient.
Fellfoot Forward is a project to "forge creative connections between people and landscape, conserve habitats and key species and celebrate this beautiful area with its communities".
It's run by the North Pennines Area of Outstanding Natural Beauty (AONB) Partnership and is funded by the Heritage Lottery Fund.
CAfS has been commissioned to carry out two tasks during this first phase of the programme, as well as helping to thread sustainability throughout Fellfoot Forward more generally.
Community buildings
We're carrying out audits at five community-owned buildings between Melmerby and Castle Carrock. With our experience, knowledge and expertise in community buildings and renewable energy, we've been asked to show what's needed and what's possible at these venues, to improve the building fabric and energy efficiency.
We'll also be identifying opportunities to involve local communities in any works that might take place in these buildings, as a part of their area's heritage. For example, could there be open days, site visits, workshops about the renovations? Community involvement is a key part of the Heritage Lottery's aims.
We're due to complete this work by the end of May.
Renewable energy
With our background in supporting community energy in Cumbria, we've been asked to explore options for this in Castle Carrock. In particular, we'll investigate whether a community-owned hydro energy scheme might be possible at the local reservoir.
At this stage, we're doing an initial scoping exercise to check for any immediate showstoppers. If we don't identify any, then we'll continue with a more detailed investigation.
If a hydro scheme is ruled out at this early stage for any reason, we'll then shift our focus to finding any other opportunities for community renewable energy in the village of Castle Carrock.