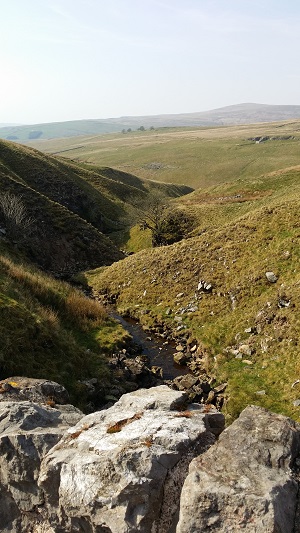 During the first phase of the exciting Fellfoot Forward project, we explored possibilities for community energy and helped to make community buildings more energy efficient.
In 2019, CAfS was commissioned to carry out two tasks during the first phase of the Fellfoot Forward programme, as well as helping to thread sustainability throughout the project more generally. We helped to explore community energy in the Fellfoot area, and to make community buildings more energy efficient.
You can find out about the work we did during phase one below. The great news is that we've been asked to continue as a partner in the next four years of the programme. Read about what we're doing now >
If you'd like to know more about the programme overall, please visit the North Pennines Area of Outstanding Natural Beauty (AONB) Partnership website.
Community buildings
We carried out audits at five community-owned buildings between Melmerby and Castle Carrock. With our experience, knowledge and expertise in community buildings and renewable energy, we were asked to show what's needed and what's possible at these venues, to improve the building fabric and energy efficiency.
We also identified opportunities to involve local communities in any works that might take place in these buildings, as a part of their area's heritage. For example, could there be open days, site visits, workshops about the renovations? Community involvement is a key part of the National Lottery Heritage Fund's aims.
We completed this work in spring 2020, and we're excited to have the opportunity to progress it further through our ongoing involvement in the heritage buildings aspect of the Fellfoot Forward project over the four years of the project, from 2020 to 2024.
Renewable energy
With our background in supporting community energy in Cumbria, we were asked to explore options for this in Castle Carrock.
A desktop survey was carried out on the potential for a community scale and community owned hydro scheme. An existing, decommissioned pipeline was located originating on the fellside and feeding down into Castle Carrock Reservoir. At the time of the study, the costs and time taken to reinstate this pipeline, install and connect a hydro turbine did not offer sufficient return on investment to make the project viable.
There remains potential in the fall from the reservoir to the pumping station below, owned by United Utilities.