CAfS Home Energy Team
Our team are based in (or very near) Cumbria and all are experienced, helpful and sympathetic. They will ask you a series of questions to work out what support we can give you.
All of our colleagues who give home energy advice are DBS checked, and thoroughly trained. Our Project Officers and Home Energy Advisers hold City & Guilds Level 3 Award in Energy Awareness as a minimum. They are quality assured by our internal expert staff, attend our monthly meetings to stay up to date with the latest information and regularly assessed.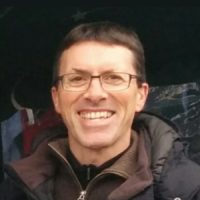 Andrew joined us in 2013 with experience providing home energy advice and thermal imaging assessments. He is qualified in a City and Guilds Level 3 Diploma in Green Deal Domestic Advice and is a certified thermographer.
Andrew leads our range of home energy advice services, including Cold to Cosy Homes and our retrofit advice service, Home Retrofit Planner and coordinates our non-domestic energy audits services. Andrew developed our professional training programme, leading our successful series on retrofitting for energy efficiency since 2016 and also wrote a series of short films on energy saving, dampness and condensation.
Andrew also provides energy audits and thermal-imaging surveys and delivers workshops on energy saving and draught-proofing techniques.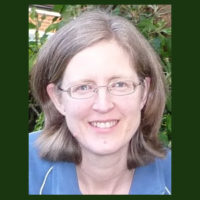 Tina joined CAfS in 2019 to coordinate home energy efficiency services but now manages Retrofit for Cumbria, developing a service that supports householder centred energy retrofit.
Her experience in energy efficiency includes leading behavioural change programmes, creating a project to support and inspire retrofit in her local community, home energy consultancy, working for a Green Deal Provider and editing and running the AECB's CarbonLite Retrofit online course.
She also has hands-on experience of deep retrofit through coordinating building work on a previous home in Nottingham. This became one of the first homes in the UK to achieve the space heating target of EnerPHit (the Passive House retrofit standard). Previously, Tina worked as a consultant and project manager implementing business systems in private and public organisations.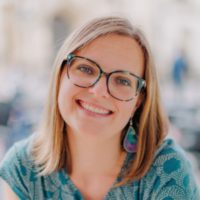 Elena joined the Energy Team in September 2022 to support the expansion of the Cold to Cosy Homes project.
Having previously worked in corporate social responsibility for a multinational company (Seoul, South Korea) Elena gained invaluable experience collaborating with charities and communities, writing newsletters, and managing various projects. Afterwards she was employed as an auditor and business manager at an international software developer.
Aside from the corporate world Elena has great passion for supporting people in need. She is a trained counsellor and life-coach and has had her own life-coaching practice for nearly a decade.
Elena is going to bring her coaching skills, business acumen and respect for cultural diversity to CAfS.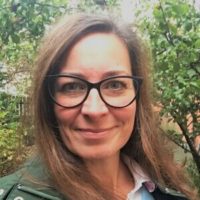 Vibeke joined the team in September 2021. She facilitates the admin that is vital for the rest of the team to run the service, speaking with customers and referring them on.
Most of Vibeke's career has been in Norwegian residential building companies as a client consultant and accountant. She soon shifted towards the CRM system, both with support and best practise internally and as a tester for the CRM supplier.
Her hobbies include running and walking in the fells.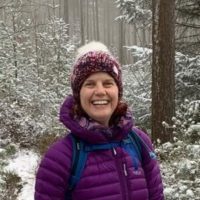 Sarah joined the team in January 2022. She provides admin support for the Cold to Cosy Homes project officers and is likely to be one of the first points of contact for customers before referring them on.
She moved to Cumbria in November 2021 to be closer to family and to embrace the outdoor life she loves. She has previously worked in legal services and for an Essex Hospice where she was part of the Corporate Services and Facilities team. Her responsibilities included maintaining external stakeholder relationships and supporting the team's volunteers.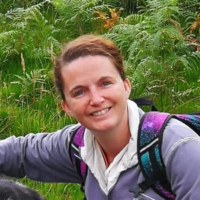 Alison joined CAfS in February 2022 to be part of the Cold to Cosy homes team. She has a background in customer facing roles in diverse sectors from both public sector and private industry.
During a degree in Environmental Health, Alison particularly enjoyed the housing element of the course and for the last four years Alison has been building her own house, converted from an old agricultural building. This has been an excellent apprenticeship in putting into practice the technical construction knowledge and experiencing all those retrofitting issues.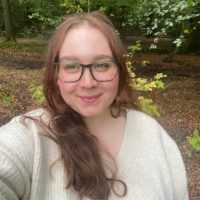 Phoebe moved back to Cumbria to be closer to family and friends after studying philosophy in Nottingham. She previously worked as a retail manager in the charity sector helping meet fundraising aims and supporting volunteer development.
Phoebe joined the Cold to Cosy team in August 2022, looking to continue helping those in need feel supported. She enjoys going for walks and swims, going to concerts and exploring new places.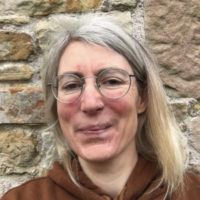 Following a career in the creative industries and community development, Amy retrained in Green Building, on the Center for Alternative Technology's MSc program. following the very hands on deep retrofit of her own 17th century farmhouse.
She began working with CAfS in 2019 as a Home Energy Adviser on our Cold to Cosy homes program, supporting people at risk of fuel poverty, she now provides quality assurance for our team of Cold to Cosy advisors, as well as working across our retrofit services.
Deeply motivated by the need for a just transition to low carbon homes, Amy particularly enjoys working directly with clients to help them explore the best options for them to reduce the cost of heating their homes, both in terms of carbon and pounds.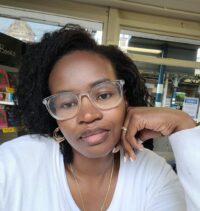 Mamosa Joined the Cold to Cosy Homes Team in September 2023 as a Customer Services Administrator. In her role, she offers administrative support to the team and assists customers who reach out to the service.
Originally from South Africa, Mamosa made the move to Cumbria in November 2019. She holds a LLM in International Human Rights from De Montfort University and has a wealth of experience in Immigration law in South Africa. Mamosa is also actively involved in charity work.
Outside of work, Mamosa enjoys going for walks with her family, cooking, gardening, and exploring different travel destinations.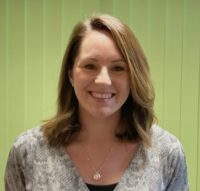 Sheryl Joined the CAfS team in November 2022. Her background is within the veterinary industry, having spent the past 15 years as a veterinary nurse, where she has gained a wealth of experience working with the public.
In October 2021, Sheryl began a Degree in Environmental Science with The Open University. She is now excited to take on a new challenge of Project Officer with CAfS, helping individuals whilst working for an organisation that promotes low carbon living.
Outside of work, Sheryl makes the most of the wonderful outdoor lifestyle Cumbria has to offer, enjoying camping, hiking, swimming, yoga and pilates.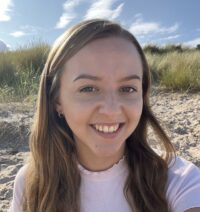 Claire joined the Cold to Cosy Homes Team in August 2023 as one of our growing team of Customer Service Administrators. She provides admin support to the team and helps customers who contact the service.
This year, Claire has returned from a 4-month trip travelling Southeast Asia, Australia and New Zealand, as well as enjoying an interrailing trip in Europe last summer. She has an English Literature degree from Lancaster University and previously worked at a local secondary school, providing maths intervention to students, as well as working in a local vegetarian café. After always having a keen interest in sustainability, Claire is excited to be part of a team making a great change to Cumbria.
Outside of work, Claire enjoys baking vegan cakes, growing veggies, riding her horse and travelling.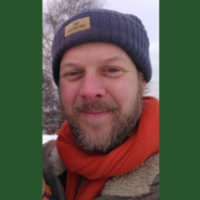 Graeme is a partner in an organic and wholefoods workers cooperative in Lancaster while also studying part-time at the Centre for Alternative Technology towards an MSc in Sustainable Food and Natural Resources.
Graeme lives in Lancaster with his family with whom he shares a love of the outdoors, gardening and growing food.
In his free time Graeme carves useful everyday objects such as spoons, bowls and seats from foraged green wood.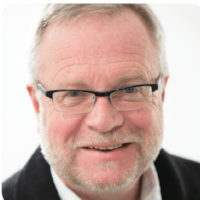 Andrew has established and ran corporate relocation management companies and began taking an interest in energy efficiency in the early 1990s.
Since then, he has become a Domestic Energy Assessor and Trainer, a Commercial Energy Assessor, an On Construction SAP Assessor, a Green Deal Advisor and more recently, a PAS2035 Retrofit Assessor.
Andrew is currently the Lay Chair of the Durham Diocesan Synod and an Honorary Canon at Durham Cathedral.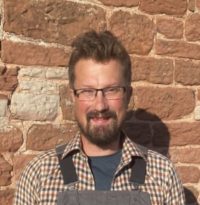 Dan developed an interest in environmental ethics whilst studying at the University of Sheffield. He volunteered and then worked at C.A.T, gaining experience in sustainable building alongside studying Energy Solutions for a Sustainable World.
Since moving back to Cumbria in 2012 Dan has worked in active travel projects and events.
He is currently renovating an outbuilding to Passivhaus standards and bringing his experiences in retrofit and energy efficiency to a classic Cumbrian stone building.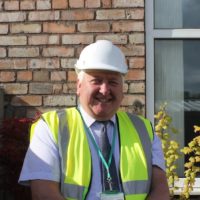 Stephen joined CAfS in January 2022 from an electrical-mechanical background. He ran his own company for 25 years before moving on to constructing new houses and refurbishing existing ones.
The lack of energy efficient measures in the building regulations led to his interest in energy conservation. He has qualifications in renewable energy, Solar P.V., Heat Pumps and Ventilation systems.
He has a passion to eliminate fuel poverty and make buildings energy efficient and a comfortable environment to live in at low energy costs. He is a member of the IET and a founder member of the Retrofit Academy.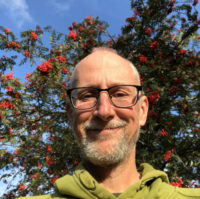 Antony's commitment to sustainability led him into being an organic market gardener for 15 years, whilst working for Ecoworks, a not-for-profit organisation in Nottingham.
From 2011 Antony and his partner set about transforming 16 acres of upland sheep pasture in Derbyshire into a biodiverse smallholding.
Antony and his partner now hope to build a straw bale eco-house or convert the small stone barn, all off-grid and designed for maximum energy efficiency.
Antony enjoys being able to help others reduce their environmental footprint, and in his spare time loves nothing more than soaking in the ambience on woodland walks.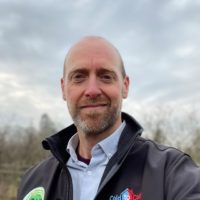 Rick has spent most of his working life as a freelance logistics manager within the events industry but has always had a keen interest in environmental matters. He has a post-graduate diploma in Environmental Management and – more recently – the C&G qualification in Energy Awareness.
He joined CAfS in mid 2020 as Project Officer on the Cold to Cosy Homes team and more recently moved over to 'the other side' to become a Home Energy Advisor.
Rick is currently building a low energy, carbon-negative natural home near Kendal as part of a small co-housing project.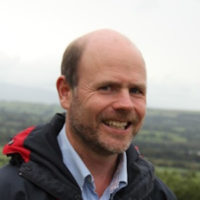 James started his career building eco houses in the USA in the 1980s and has had an interest in energy saving and buildings ever since. After a number of years in the live events industry, he decided to follow his passion to concentrate on the heritage building sector and sustainability.
James' understanding of building physics and the crafts involved have been essential in influencing energy consumption on many projects around the country, including on his own home. James has had significant training and CPD in Retrofit. He is a Chartered Building Manager with the CIOB and a Fellow of IIRSM.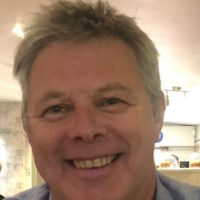 Chris founded 'The Naked Build Company – (Dressed in Nature)' in 2020. His creative buildings capture carbon as part of the green space we need for healthier well-being.
Chris' vision is to look beyond mere use of renewables and says that; 'our living spaces can work far better for ourselves, nature and the planet'. He balances outdoor adventure with a spirit for fun and creativity from his distant Nordic roots, via Yorkshire.
He's worked in the built and natural environment, including leading a multi-disciplinary consultancy with National Trust. He firmly believes that business is about people first. He draws his inspiration from his home base in The Lake District. Motto 'be curious, always'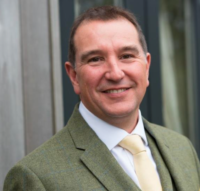 Adrian has worked in the renewables industry as engineer, installer and project manager since 2007. He is a qualified heating engineer and project manager, with accreditations in solar PV, solar thermal, biomass and heat pumps.
His love of renewable energy and passion for the integration of new technology within historic properties resulted in him joining the National Trust in 2015 as a project manager on the award winning Renewable Energy Investment Programme, before becoming their technical lead supporting renewable energy projects across the UK, Northern Ireland and Wales. He has successfully developed and delivered numerous renewable solutions in sensitive and historic places.
He's recently established Huxian Ltd, where his aim is simple: to provide honest, independent, practical advice, to anyone considering adopting a renewable energy solution, making the renewable energy journey simpler, cost effective ensuring you make the right choices