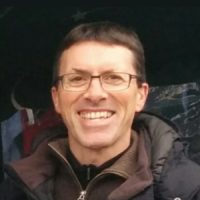 Andrew joined us in 2013 with experience providing home energy advice and thermal imaging assessments. He is qualified in a City and Guilds Level 3 Diploma in Green Deal Domestic Advice and is a certified thermographer.
Andrew leads our range of home energy advice services, including Cold to Cosy Homes and our retrofit advice service, Home Retrofit Planner and coordinates our non-domestic energy audits services. Andrew developed our professional training programme, leading our successful series on retrofitting for energy efficiency since 2016 and also wrote a series of short films on energy saving, dampness and condensation.
Andrew also provides energy audits and thermal-imaging surveys and delivers workshops on energy saving and draught-proofing techniques.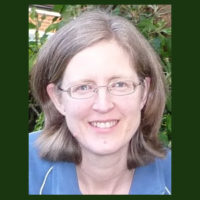 Tina joined CAfS in 2019 to coordinate home energy efficiency services but now manages Retrofit for Cumbria, developing a service that supports householder centred energy retrofit.
Her experience in energy efficiency includes leading behavioural change programmes, creating a project to support and inspire retrofit in her local community, home energy consultancy, working for a Green Deal Provider and editing and running the AECB's CarbonLite Retrofit online course.
She also has hands-on experience of deep retrofit through coordinating building work on a previous home in Nottingham. This became one of the first homes in the UK to achieve the space heating target of EnerPHit (the Passive House retrofit standard). Previously, Tina worked as a consultant and project manager implementing business systems in private and public organisations.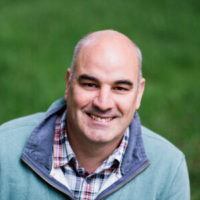 Gareth joined the energy team in July 2021 to aid the expansion of the Cold to Cosy Homes project.
Having previously worked in outdoor education and outdoor activities in Scotland, Wales, Maine and New York, Gareth moved to Cumbria and became the Senior Development Officer for the North of England for British Canoeing and became a national coach and coach educator.
He has also worked for the National Trust as the Outdoors and Sports programme manager for the Lake District and was part of the National Outdoor Experiences programme. Gareth managed a visitor economy and experiences programme with Morecambe Bay Partnership before coming to CAfS.
In his spare time, Gareth likes getting out into natural environment to cycle, walk, canoe or swim.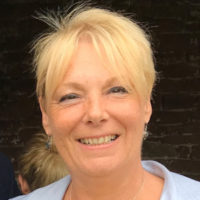 Kim joined our Cold to Cosy Homes team to help manage qualified assessors and energy champions and enable vulnerable people to access free home energy efficiency advice, and practical help.
Kim has come from a charity background, working in community engagement, volunteer and events management and fundraising.
She has managed projects in Cumbria for the NSPCC and Leonard Cheshire Disability, and worked as a consultant for an environmental and ecology business.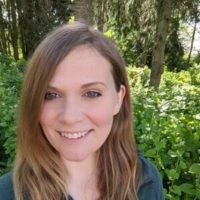 Laura joined the team in May 2021 to support Cold to Cosy Homes after working a few months as a contractor for the energy team.
She has a background working in support roles across financial services and education where she developed internal systems and processes and delivered training.
Laura has a huge personal interest in sustainability and has volunteered working in an animal sanctuary and a zero-waste shop as well as with local and national conservation projects.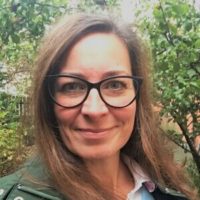 Vibeke joined the team in September 2021. She facilitates the admin that is vital for the rest of the team to run the service, speaking with customers and referring them on.
Most of Vibeke's career has been in Norwegian residential building companies as a client consultant and accountant. She soon shifted towards the CRM system, both with support and best practise internally and as a tester for the CRM supplier.
Her hobbies include running and walking in the fells.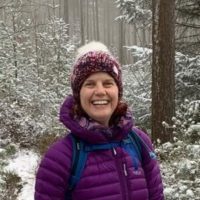 Sarah joined the team in January 2022. She provides admin support for the Cold to Cosy Homes project officers and is likely to be one of the first points of contact for customers before referring them on.
She moved to Cumbria in November 2021 to be closer to family and to embrace the outdoor life she loves. She has previously worked in legal services and for an Essex Hospice where she was part of the Corporate Services and Facilities team. Her responsibilities included maintaining external stakeholder relationships and supporting the team's volunteers.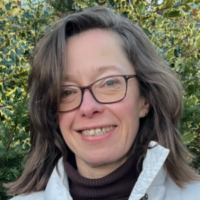 Lee joined the Cold to Cosy Homes team in January 2022, supporting project officers and assisting customers when they contact the service.
Having completed an MSc in Housing Practice at Salford University she initially came to Penrith for a 7 week contract, fell in love with the area and never left! Over the last 18 years she has worked in the local Social Housing sector helping vulnerable people and working with other Cumbrian districts to research local needs. Most recently she has worked for a local social enterprise charity shop.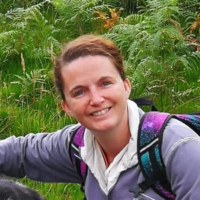 Alison joined CAfS in February 2022 to be part of the Cold to Cosy homes team. She has a background in customer facing roles in diverse sectors from both public sector and private industry.
During a degree in Environmental Health, Alison particularly enjoyed the Housing element of the course and for the last 4 years Alison has been building her own house, converted from an old agricultural building. This has been an excellent apprenticeship in putting into practice the technical construction knowledge and experiencing all those retrofitting issues.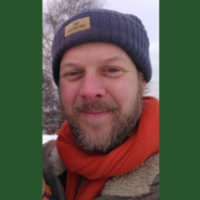 Graeme is a partner in an organic and wholefoods workers cooperative in Lancaster while also studying part-time at the Centre for Alternative Technology towards an MSc in Sustainable Food and Natural Resources.
Graeme lives in Lancaster with his partner and 2-year-old daughter with whom he shares a love of the outdoors, gardening and growing food.
In his free time Graeme carves useful everyday objects such as spoons, bowls and seats from foraged green wood.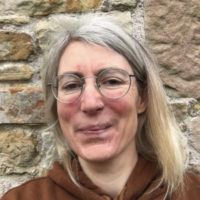 Amy comes from a creative community development background having worked with organisations including the Care Quality Commission to develop and deliver training on consultation and evaluation processes with communities.
Since focusing on local and low CO2e materials in the renovation of her own 17th century farmhouse in North Cumbria, bringing it from an EPC of D (62) to B (89), Amy has chosen to extend her knowledge as an MSc student of Green Building with the Centre for Alternative Technology.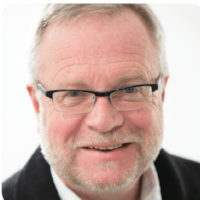 Andrew has established and ran corporate relocation management companies and began taking an interest in energy efficiency in the early 1990s.
Since then, he has become a Domestic Energy Assessor and Trainer, a Commercial Energy Assessor, an On Construction SAP Assessor, a Green Deal Advisor and more recently, a PAS2035 Retrofit Assessor.
Andrew is currently the Lay Chair of the Durham Diocesan Synod and an Honorary Canon at Durham Cathedral.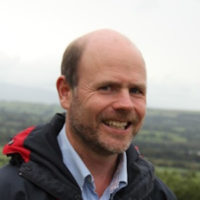 James started his career building eco houses in the USA in the 1980s and has had an interest in energy saving and buildings ever since. After a number of years in the live events industry, he decided to follow his passion to concentrate on the heritage building sector and sustainability.
James' understanding of building physics and the crafts involved have been essential in influencing energy consumption on many projects around the country, including on his own home. James has had significant training and CPD in Retrofit. He is a Chartered Building Manager with the CIOB and a Fellow of IIRSM.