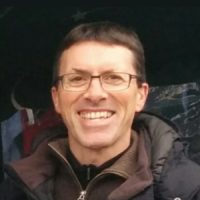 Andrew joined us in 2013 with experience providing home energy advice and thermal imaging assessments. He is qualified in a City and Guilds Level 3 Diploma in Green Deal Domestic Advice and is a certified thermographer.
Andrew leads our range of home energy advice services, including Cold to Cosy Homes and our retrofit advice service, Home Retrofit Planner and coordinates our non-domestic energy audits services. Andrew developed our professional training programme, leading our successful series on retrofitting for energy efficiency since 2016 and also wrote a series of short films on energy saving, dampness and condensation.
Andrew also provides energy audits and thermal-imaging surveys and delivers workshops on energy saving and draught-proofing techniques.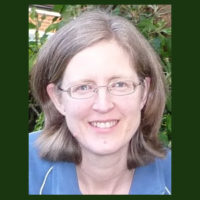 Tina joined CAfS in 2019 to coordinate home energy efficiency services but now manages Retrofit for Cumbria, developing a service that supports householder centred energy retrofit.
Her experience in energy efficiency includes leading behavioural change programmes, creating a project to support and inspire retrofit in her local community, home energy consultancy, working for a Green Deal Provider and editing and running the AECB's CarbonLite Retrofit online course.
She also has hands-on experience of deep retrofit through coordinating building work on a previous home in Nottingham. This became one of the first homes in the UK to achieve the space heating target of EnerPHit (the Passive House retrofit standard). Previously, Tina worked as a consultant and project manager implementing business systems in private and public organisations.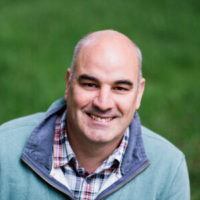 Gareth joined the energy team in July 2021 to aid the expansion of the Cold to Cosy Homes project.
Having previously worked in outdoor education and outdoor activities in Scotland, Wales, Maine and New York, Gareth moved to Cumbria and became the Senior Development Officer for the North of England for British Canoeing and became a national coach and coach educator.
He has also worked for the National Trust as the Outdoors and Sports programme manager for the Lake District and was part of the National Outdoor Experiences programme. Gareth managed a visitor economy and experiences programme with Morecambe Bay Partnership before coming to CAfS.
In his spare time, Gareth likes getting out into natural world to cycle, walk, canoe or swim.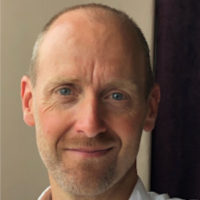 Rick joined us in July 2020 as a Project Officer to coordinate home energy advice calls/visits, and a range of other energy efficiency projects.
He has spent the last 25 years running events all over the world. He has a post-graduate diploma in Environmental Management & Protection and is qualified as a Home Energy Advisor.
Rick has a wealth of experience of eco-renovating old properties and is currently planning his own zero-carbon self-build as part of a small ecological co-housing project.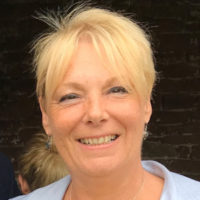 Kim joined our Cold to Cosy Homes team to help manage qualified assessors and energy champions and enable vulnerable people to access free home energy efficiency advice, and practical help.
Kim has come from a charity background, working in community engagement, volunteer and events management and fundraising.
She has managed projects in Cumbria for the NSPCC and Leonard Cheshire Disability, and worked as a consultant for an environmental and ecology business.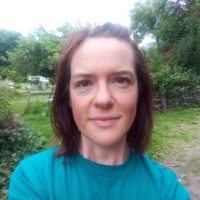 Jenny joined Cold to Cosy Homes in June 2021. In 2017, she decided to begin an MSc at the Centre for Alternative Technology, focusing on Renewable Energies.
Modules on energy flows in buildings and Jenny's keen interest in "nudging" climate-friendly behaviours, led to a dissertation on reducing domestic energy use.
Jenny has volunteered on eco-ventures in 12 countries, and on projects for CAfS. Her key interests include sustainable transport, nature recovery and the circular economy.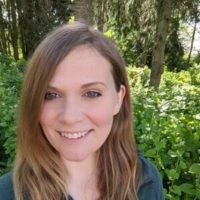 Laura joined the team in May 2021 to support Cold to Cosy Homes after working a few months as a contractor for the energy team.
She has a background working in support roles across a number of sectors including Financial Services and Education where she developed internal systems and processes and delivered training.
Laura has a huge personal interest in sustainability and has volunteered working in an animal sanctuary and a zero-waste shop as well as with local and national conservation projects.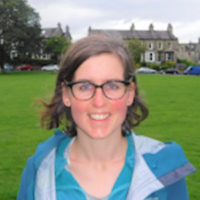 Jo joined CAfS to provide support to the domestic energy team to help deliver our growing Cold to Cosy Homes scheme and provides administrative support to the wider team, making sure the CAfS ship sails smoothly.
She has previously worked as a Volunteer Coordinator and has a background in the outdoor charity sector, specifically working on programmes supporting marginalised young people. Her roles have ranged from coordinating remote overseas expeditions to helping administer European Social Fund grants.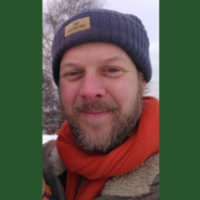 Graeme is a partner in an organic and wholefoods workers cooperative in Lancaster while also studying part-time at the Centre for Alternative Technology towards an MSc in Sustainable Food and Natural Resources.
Graeme lives in Lancaster with his partner and 2-year-old daughter with whom he shares a love of the outdoors, gardening and growing food.
In his free time Graeme carves useful everyday objects such as spoons, bowls and seats from foraged green wood.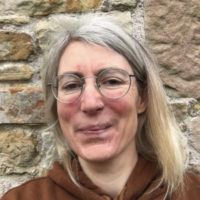 Amy comes from a creative community development background having worked with organisations including the Care Quality Commission to develop and deliver training on consultation and evaluation processes with communities.
Since focusing on local and low CO2e materials in the renovation of her own 17th century farmhouse in North Cumbria, bringing it from an EPC of D (62) to B (89), Amy has chosen to extend her knowledge as an MSc student of Green Building with the Centre for Alternative Technology.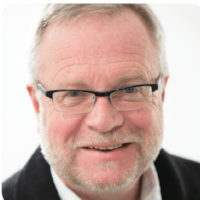 Andrew has established and ran corporate relocation management companies and began taking an interest in energy efficiency in the early 1990s.
Since then, he has become a Domestic Energy Assessor and Trainer, a Commercial Energy Assessor, an On Construction SAP Assessor, a Green Deal Advisor and more recently, a PAS2035 Retrofit Assessor.
Andrew is currently the Lay Chair of the Durham Diocesan Synod and an Honorary Canon at Durham Cathedral.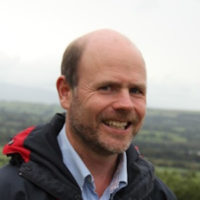 James started his career building eco houses in the USA in the 1980s and has had an interest in energy saving and buildings ever since. After a number of years in the live events industry, he decided to follow his passion to concentrate on the heritage building sector and sustainability.
James' understanding of building physics and the crafts involved have been essential in influencing energy consumption on many projects around the country, including on his own home. James has had significant training and CPD in Retrofit. He is a Chartered Building Manager with the CIOB and a Fellow of IIRSM.