Management & administration
Project management & development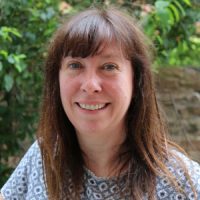 Roe is leading CAfS' role in the Fellfoot Forward Landscape Partnership Scheme.
Roe joined CAfS in June 2015 and specialises in community engagement, project development and management. She has experience of leading sustainable, environmental and built-heritage community projects, including urban and rural regeneration schemes.
Roe works closely with communities to facilitate, develop and finance projects that will have a lasting beneficial impact on day-to-day lives. She's led an impressive range of projects, from community transport and community-owned renewable energy schemes, to community land and food-growing plots, green business and green waste projects.
Her previous role at CAfS was leading the Alston Moor Greenprint, an exciting three-year programme funded by the Esmée Fairbairn Foundation, which concluded in spring 2020.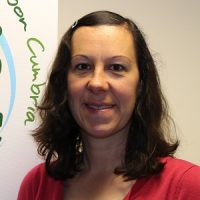 Hazel oversees our Climate & Carbon Literacy programme, leading the education of a network of clients in the specifics of climate science and helping push them towards more sustainable lives and businesses.
She previously led CAfS' work to build the strategic partnerships and networks that will be instrumental in the drive towards a zero-carbon Cumbria. She co-chaired the Zero Carbon Cumbria Partnership, which she helped to form in 2019.
Hazel has wide knowledge of sustainability issues. She served as a housing association board member and environmental champion for six years, and holds an MSc in Environmental Sustainability.
Her past experience includes leading behaviour-change projects, developing energy-efficiency training programmes and working as a consultant to improve the financial viability of charities. She is also part of the local transition movement in Carlisle.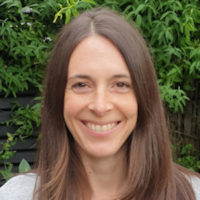 Molly joined CAfS in 2020, initially to support Ambleside's sustainability ambitions, which include reaching zero carbon. This will involve engaging the community in calculating their carbon footprint and identifying reduction measures, as well as developing a community renewable energy project. Learning will be shared with other communities in South Lakeland.
Molly qualified as an architect, then moved into project management in the construction industry. Since then she has focused on sustainability, working for a spell in a smart cities consultancy as well as supporting St Chad's College, Durham University, to understand and reduce its environmental impact. She recently qualified as an IEMA Environmental Management Practitioner.
Outside of work, Molly is a governor at her local primary school. She is also an Eco Schools adviser, passionate about harnessing the enthusiasm of children to accelerate the transition to sustainable living. For fun, she loves walking, yoga and quirky off-beat films.
Bernadette joined CAfS in December 2020 to coordinate a project that aims to build climate knowledge, confidence and training ability in volunteer community trainers across Cumbria.
Following 24 years in education, she then worked in museums in Cumbria, where she developed and delivered carbon literacy training to a wide variety of groups in the community. The impact of this training was that individuals and organisations made changes to their practices and therefore reduced their carbon footprint.
Being a carbon literacy trainer changed her approach to reducing her own carbon footprint and she believes that if we all develop our own carbon instinct we could have an enormous impact on climate change.
Bernadette and her partner run a herbal soap and shampoo business just outside of Kendal. They grow bee friendly flowers naturally and use them to create soaps and shampoos. She also enjoys foraging, baking, knitting and generally creating in a sustainable way.
Low carbon communities team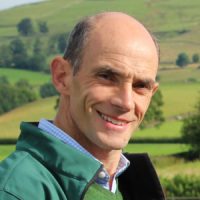 Phil most recently managed CAfS' role in a partnership project to install electric vehicle chargepoints in the North of England. He wins the CAfS long-service badge, having been involved with us since 2003. For five years he managed CAfS' predecessor, Eden Local 21. He worked as the social enterprise manager for Impact Housing Association, having previously been the North West Development Agency's sub-regional climate change officer for Cumbria.
Phil has been recognised by the EU Commission for his success in delivering an ERDF-supported programme of energy-efficient refurbishment, whilst managing a £1.6 million ESF programme of training in the low-carbon economy.
In his spare time, Phil is chair of Community Energy Cumbria and was a driving force behind its Killington Reservoir hydro scheme and solar arrays at the Lake District National Park Authority headquarters. He's also a volunteer with Burneside Community Energy.
Zero Carbon Cumbria Partnership