Management & administration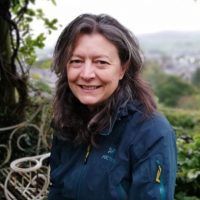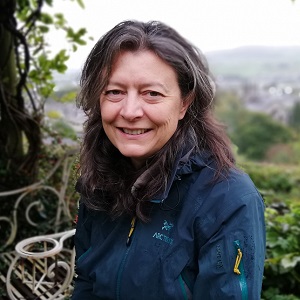 Karen joined us in December 2019 to take the helm and steer CAfS' vision going forward. She has an MSc in Natural Resource Management and has worked in the environmental sector for most of her career.
Having started out as a policy analyst for the Institute of European Environmental Policy, she worked in the public sector for a while. This included stints at Natural England and its precursor English Nature in various roles including agriculture policy, corporate governance, campaigning for marine conservation and stakeholder relationship management.
She then moved into charity management as Director of a charity promoting responsible tourism in the Lake District followed by some time in the far north of Scotland heading up fundraising and marketing for Trees for Life before returning to Cumbria.
Karen has developed and run courses on communication and campaigning for pro-environmental behaviour change and is a guest lecturer at the University of Surrey.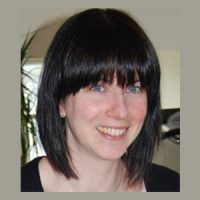 Kushti has been our fab administrator since 2013. She looks after all of our office systems, finances, payroll and HR administration, along with our statistics and reporting. Kushti also provides our reception service.
As a professional administrator, Kushti worked previously in the retail and education sectors. Her responsibilities have spanned a range of disciplines, from facilities management to training coordination and reception. In her London days, she was operations supervisor responsible for stock control at a fashion brand's flagship Oxford Street store.
Kushti and her husband also run the superb Country Coffee Shop in Penrith.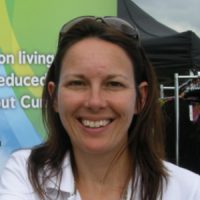 Caroline oversees aspects of our finances. A whizz at grant applications, she also ensures that our funding strategy is on track as well as forging new partnerships and opportunities for future income. She's also a specialist in charity project management, with 18 years' experience developing and delivering environmental sustainability projects.
Caroline was previously the climate change officer for South Lakeland District Council, and developed their carbon management programme, driving a 5% annual reduction in CO2 emissions and overseeing the council's first renewable installation.
She is passionate about protecting our environment and is a founding director of Community Energy Cumbria, as well as a keen cyclist, runner and wanabee mountaineer.
Project management & development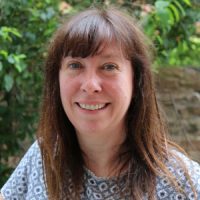 Roe is leading CAfS' role in the Fellfoot Forward Landscape Partnership Scheme.
Roe joined CAfS in June 2015 and specialises in community engagement, project development and management. She has experience of leading sustainable, environmental and built-heritage community projects, including urban and rural regeneration schemes.
Roe works closely with communities to facilitate, develop and finance projects that will have a lasting beneficial impact on day-to-day lives. She's led an impressive range of projects, from community transport and community-owned renewable energy schemes, to community land and food-growing plots, green business and green waste projects.
Her previous role at CAfS was leading the Alston Moor Greenprint, an exciting three-year programme funded by the Esmée Fairbairn Foundation, which concluded in spring 2020.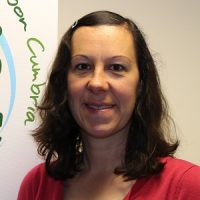 Hazel leads CAfS' work to build the strategic partnerships and networks that will be instrumental in the drive towards a zero-carbon Cumbria. She co-chairs the Zero Carbon Cumbria Partnership, which she helped to form in 2019.
She also oversees our Climate & Carbon Literacy programme.
Hazel has wide knowledge of sustainability issues. She served as a housing association board member and environmental champion for six years, and holds an MSc in Environmental Sustainability.
Her past experience includes leading behaviour-change projects, developing energy-efficiency training programmes and working as a consultant to improve the financial viability of charities. She is also part of the local transition movement in Carlisle.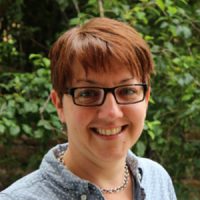 Emma leads one of our biggest projects, Rebuilding Together.
It's a three-year programme funded by the National Lottery Community Fund to help Cumbrians prepare for events similar to the floods of December 2015, and build resilience.
Emma's overseeing our initiatives to help people adapt their homes to cope better with extreme weather, while also improving their energy efficiency.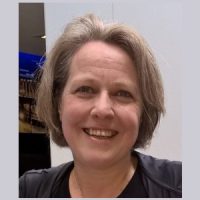 Rhona is leading the third year of our community energy support programme in South Lakeland, advising communities on improving the energy efficiency of their buildings or to generating renewable energy, as well as developing some long-term project ideas for us.
Rhona has worked as a practitioner, policy maker, researcher and lecturer in sustainable development and regeneration during her 25-year career. Notably, from 2003-2010 she led Yorkshire Forward's Rural Capitals programme, including the ground-breaking Renaissance Market Towns, creating new jobs and revitalising town centres.
Since 2010, Rhona has run her own consultancy specialising in sustainable development and regeneration, supporting partners in delivering research and projects. She conducts research and lectures at Newcastle University on sustainable development, and completed a PhD there on energy self-sufficiency for rural areas.
Electric vehicles project team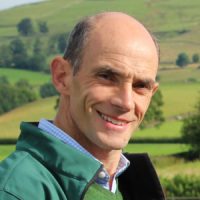 Phil is managing CAfS' role in a partnership project to install 200 electric-vehicle chargepoints in the North of England. He wins the CAfS long-service badge, having been involved with us since 2003. For five years he managed CAfS' predecessor, Eden Local 21. He worked as the social enterprise manager for Impact Housing Association, having previously been the North West Development Agency's sub-regional climate change officer for Cumbria.
Phil has been recognised by the EU Commission for his success in delivering an ERDF-supported programme of energy-efficient refurbishment, whilst managing a £1.6 million ESF programme of training in the low-carbon economy.
In his spare time, Phil is chair of Community Energy Cumbria and was a driving force behind its Killington Reservoir hydro scheme and solar arrays at the Lake District National Park Authority headquarters. He's also a volunteer with Burneside Community Energy.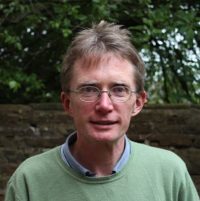 Nigel is part of the team working on a partnership project to install 200 electric-vehicle chargepoints across the North of England.
He'd previously organised and evaluated our 2019 Cumbria Green Build & Sustainable Living Festival.
Nigel has been connected with CAfS for a decade, supporting our work as a volunteer and as a founder member of Penrith Action for Community Transition. He's also produced some of our films over the years, through his role as a film-maker at Eden Lighthouse.
Nigel brings a diverse range of skills, with a professional background that includes event management, project management, training and engineering.
He has hands-on experience of low-energy building, having renovated an old farmhouse recently, which equips him well to plan a diverse range of events during our festival. He's also a dab hand at upcycling with pallets.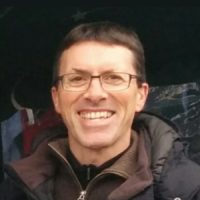 Andrew joined CAfS in 2013 to lead on energy efficiency for our Sustain Eden project, along with projects in South Lakeland. He created our household draughtproofing service and developed programmes to advise on energy saving and fuel bills.
Andrew also established and trained teams of energy-saving advisors. He developed our professional training programme, leading with our successful series of courses on retrofitting for energy efficiency since 2016. He has produced videos for householders and housing associations targeting energy saving and damp and condensation.
He also conducts comprehensive energy audits and thermal-imaging surveys for CAfS and delivers a series of workshops on energy saving, draught-proofing techniques and thermal-imaging assessments.
Andrew joined us from LESS in Lancaster, where he completed numerous thermal surveys for clients throughout Lancashire, assessing heat loss and providing comprehensive energy-saving advice. He also has a wealth of experience providing draughtproofing and efficient LED lighting solutions. He is qualified in a City and Guilds Level 3 Diploma in Green Deal Domestic Advice and is a certified level 1 thermographer. Andrew previously worked in central government where he delivered many training projects throughout the UK.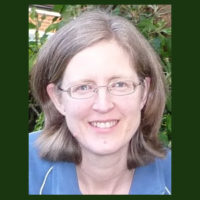 Tina joined CAfS in 2019 to coordinate our Cold to Cosy Homes scheme and other home energy efficiency services.
Her experience in energy efficiency includes leading behavioural change programmes, creating a project to support and inspire retrofit in her local community, home energy consultancy, working for a Green Deal Provider and editing and running the AECB's CarbonLite Retrofit online course.
She also has hands-on experience of deep retrofit through coordinating building work on a previous home in Nottingham. This became one of the first homes in the UK to achieve the space heating target of EnerPHit (the Passive House retrofit standard).
Previously, Tina has worked as a consultant and project manager implementing business systems across private, public and third sector organisations. Originally she trained as an earth scientist with a PhD on coastal response to sea-level rise driven by climate change.
Tina is a volunteer with Sustainable Keswick and likes to rock climb in her spare time.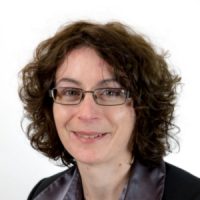 Jaki joined CAfS in June 2016, and leads communications on all our diverse projects as well as looking after our social media and other online channels. Jaki has worked in communications throughout her working life, starting as a reporter in local and regional newspapers before moving into corporate communications.
She has previously been internal communications manager with the City of London Police, Metropolitan Police Service and Lancashire County Council before moving to Cumbria. Since coming to the county, she has been running her own communications consultancy, mainly supporting charities and civic organisations.
She's a volunteer with Penrith Action for Community Transition and the Penrith and Eden District Freegle group.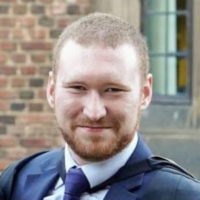 Kieran joined CAfS at the tail end of 2019 to work on the project to install electric vehicle charging points across the North West. He also supports Jaki in the day-to-day running of the website and, as his title suggests, assists with general marketing and communications across all of CAfS activities.
He has previously been a regular face on Cumbria's screens as the lead presenter for That's TV Cumbria. During his time there he travelled the length and breadth of the county to uncover stories and interview the people making things happen throughout the region.
His experience is in media production including recording video and audio, scripting and post-production as well as presenting, public speaking and customer services.
During his spare time, he works as contributor to a youth literacy blog as a film reviewer and current affairs writer.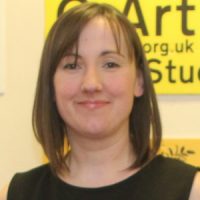 Gemma supports our domestic energy team with delivering our energy advice and draughtproofing services, including LEAP and our Cold to Cosy Homes scheme.
She supports all our project managers with delivering their wide range of activities – from liaising with customers, to reporting and analysis and everything in between.
Gemma also helps to organise CAfS events across the county. She joined CAfS in November 2017, initially to provide maternity cover for Kushti as our administration officer and she continues to support with our business and financial management.
Gemma moved to Cumbria from Scotland in August 2017. Her background is in the public sector, having previously worked for the Procurator Fiscal's Office in Kilmarnock.