Management & administration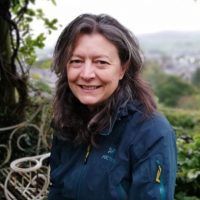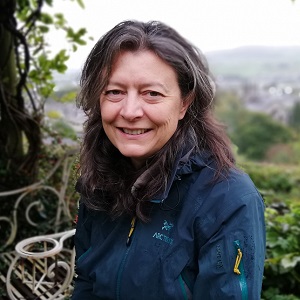 Karen joined us in December 2019 to take the helm and steer CAfS' vision going forward. She has an MSc in Natural Resource Management and has worked in the environmental sector for most of her career.
Having started out as a policy analyst for the Institute of European Environmental Policy, she worked in the public sector for a while. This included stints at Natural England and its precursor English Nature in various roles including agriculture policy, corporate governance, campaigning for marine conservation and stakeholder relationship management.
She then moved into charity management as Director of a charity promoting responsible tourism in the Lake District followed by some time in the far north of Scotland heading up fundraising and marketing for Trees for Life before returning to Cumbria.
Karen has developed and run courses on communication and campaigning for pro-environmental behaviour change and is a guest lecturer at the University of Surrey.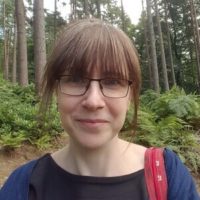 Kushti originally joined CAfS as the administration officer in 2013. As well as keeping the office running smoothly, she looks after all of our systems, finances, payroll and HR administration and provides line management to a team of Project Support Officers.
Working in administration for over 20 years, Kushti's previous roles were mainly within the retail and education sectors. Her responsibilities have spanned a range of disciplines, including reception, retail operations, facilities management, corporate services and more.
As well as supporting the work of CAfS and other environmental organisations, she is committed to reducing the carbon footprint of her family and encouraging her young children into greener choices. Kushti is very proud of the work she has done to convert a small and messy front garden into a highly productive veggie patch.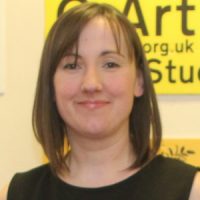 Gemma joined CAfS in November 2017 and is our Administration and Finance officer.
She works for the core admin team dealing with all financial queries and supporting the Finance Manager, and also organises the board meetings and supports our trustees and CEO.
Gemma moved to Cumbria from Scotland in August 2017. She enjoys walks with her family and paddleboarding during the warmer months. She has a keen interest in wildlife and nature and enjoys being in the garden.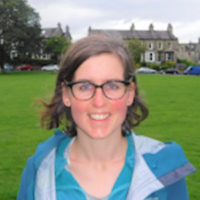 Jo joined CAfS in 2020 and currently supports the delivery of our Climate and Carbon Literacy training programme, having previously provided project support to the domestic energy team. Jo also supports the core administrative functions of CAfS, working alongside Kushti and Gemma.
She has previously worked as a volunteer coordinator and has a background in the outdoor charity sector, specifically working on programmes supporting marginalised young people. Her roles have ranged from coordinating remote overseas expeditions to helping administer European Social Fund projects.
Having moved to Cumbria in 2017 to live closer to the fells, Jo enjoys walking, rock climbing, cycling and swimming. She also enjoys cooking (and eating) vegan food and has volunteered with Waste into Wellbeing in Kendal to reduce food waste in the community.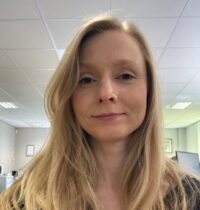 Before joining CAfS in April 2023, Gem enjoyed a long career in the civil service working in a variety of admin and support roles.
Working for the Rural Payments Agency, Gem supported farm subsidy claimants and processed claims for government schemes such as Countryside Stewardship. Gem has also worked as an HR Advisor, Inspectorate Support Officer and most recently, as a Quality Assurance Leader.
Gem loves nothing more than rustling up great food in her kitchen using the array of fresh fruit, veggies and herbs grown in her garden. Gem also enjoys music, hanging from an aerial hoop and has plans to get back behind a drumkit!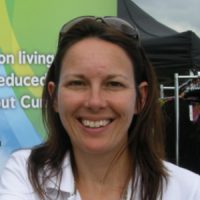 Caroline works tirelessly to increase our impact and ensure our long term financial viability by finding and developing new income streams through forging new partnerships with investors, clients and partners. She's also a specialist in charity project management, with 18 years' experience developing and delivering environmental sustainability projects.
Caroline was previously the climate change officer for South Lakeland District Council, and developed their carbon management programme, driving a 5% annual reduction in CO2 emissions and overseeing the council's first renewable installation.
She is passionate about protecting our environment and is a founding director of Community Energy Cumbria, as well as a keen cyclist, runner and wanabee mountaineer.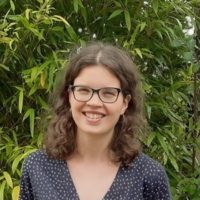 Beatrice joined the development team in July 2022 after having worked as a volunteer since the previous Autumn, supporting that year's Big Give appeal. In her role, she supports the development manager in increasing core funding for CAfS and implements our fundraising campaigns.
She has a degree in English Literature with Creative Writing from UEA and has worked for various arts charities and organisations since graduation, including theatres, festivals and creative writing centres.
In her spare time, Beatrice is currently completing an MA in Creative Writing, but when she can escape from her desk, she enjoys walking in the Lake District fells or further afield.
Low carbon communities team
Zero Carbon Cumbria Partnership
Marketing & Communications Team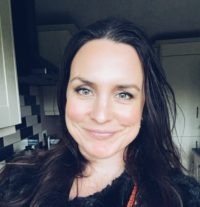 Helena joined the CAfS team in November 2022 from the Westmorland Family, a large Cumbrian business, which grew out of a family farm and now has sites countrywide. There she had a number of roles over an eleven-year period, starting as an in-house Graphic Designer responsible for day-to-day design, to becoming Marketing Manager and Senior Designer.
During that time, she was involved in large-scale projects from overseeing a re-brand, to producing visual story-telling and brand packaging. A passionate creative, Helena started out with a degree in Graphic Design before expanding her knowledge into the field of marketing through hands-on experience and a desire to learn.
She is highly motivated on personal and community driven levels by the urgency of the climate change issue we face and works hard to reduce her family's carbon footprint.
Helena enjoys nothing more than being in nature, growing vegetables and practicing yoga.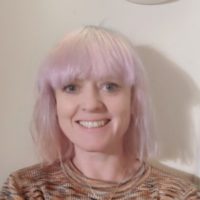 Rebecca joined CAfS in December 2021, after a career in education. As a teacher in primary schools across the country, she's always been passionate about literacy and climate change education. In 2014 she moved to Cumbria to lead a local primary school and became the first head teacher in the country to achieve the United Nations Climate Change Teacher accreditation. This led to a deep desire to change sectors – working towards a low carbon and sustainable future for the next generations.
Rebecca is currently studying for an MSc in Zero Carbon Communities at the University of the Highlands and Islands. She has developed a keen interest in ensuring that communities have the tools and information to develop their own sustainable path. When not in work she can be found walking her two dogs and enjoying books about anything and everything!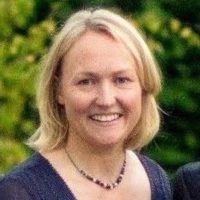 Georgina returned to CAfS' ranks in November 2022, having previously been our marketing manager, and organised the Cumbria Green Build Festival. She has over 20 years' experience in marketing and event management in a variety of sectors.
Georgina and her husband have renovated their traditional listed cottage with insulated limecrete and lime plaster, sheep's wool insulation and LED bulbs. Water is heated by solar thermal tubes in the summer, and space and water by two woodburning stoves in the winter. Rainwater is collected in several large butts to water plants in the greenhouse, and she enjoys trying grow her own veg.
When not at work, George volunteers with Girlguiding, running a Brownie & Guide unit, and also volunteers with Penrith Repair Café. She has a rescue dog who she trains using positive reinforcement.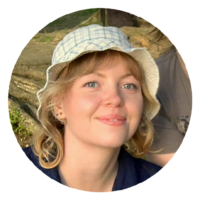 Beth joined the Marketing team in May 2023, looking to use her creativity and design skills in a role with community engagement at its heart.
After studying History at university, Beth worked for Newcastle-based charities focused on green space management and cultural heritage before returning to Cumbria as Wordsworth Grasmere's Digital Engagement Trainee. Since 2017 she has also worked on a small, mixed, regenerative farm near Ingleton, supporting the business's diversification plans from 2020 onwards by helping with a bit of everything – from branding and website building to hedgelaying and lambing. She is looking forward to taking up a new role as head cheese taster…
In her spare time Beth enjoys fell walking, wild swimming, cooking and drawing (or lino printing if there's space to make a bit more mess).