Farm Futures – Farmhouse Retrofit
We can support

farming families in the

Fellfoot

Forward area to

benefit

from a

fully funded

Home Retrofit Planner for your farmhouse – a comprehensive energy audit for your home.
Free Home Retrofit Planner Audit for Farmers
Farmhouses are often older properties that can be draughty, hard to heat, suffering from damp or water ingress, losing heat though walls, doors, windows and roofs. These beautiful traditional properties need an understanding of heritage skills, appropriate materials to fix and maintain.
We know that for farmers, your farmhouse, your family home is possibly the bottom of your priority list, way down past crops, livestock and business. But now, in partnership with The Farmer Network, we can offer eight farming families – either owners or tenants – in the Fellfoot Forward area to benefit from a fully funded Home Retrofit Planner – a comprehensive, independent energy audit for your farmhouse retrofit. This is offered free of charge thanks to funding from the Carbon Emissions Reduction Fund.
We are looking to support farming families living in a range of different farmhouse types who are committed to making improvements to their property. These eight properties will be detailed in case studies so we can share the learning and examples with other farmers within Fellfoot and  across Cumbria.
Timescale
Our funding is for two years, from April 23 – March 25. Farm reports are likely to be completed within 2023/24.
Support Summary
Free Home Retrofit Planner audit
Eligibility
Commitment to implementing improvements
Application
To apply, complete the form below ASAP.
If you'd like to have a chat before you apply, please email Roe Baker.
About our Home Retrofit Planner
Implementing the recommendations from our comprehensive Home Retrofit Planner can help you improve the energy performance of your home, so you'll feel warmer, cut your heating costs and reduce carbon emissions.
Our experienced and expert team can help you plan your retrofit project by profiling the energy performance of your home and identifying costed improvements.  We model the current heat loss and carbon footprint of your home and how they could improve with a range of appropriate retrofit options.
This approach considers your motivations for retrofit and your priorities and preferences, as well as factors like comfort, health and indoor air quality.  The Home Retrofit Planner differs from other reports such as Energy Performance Certificates, as it considers a wide range of factors, not solely energy and carbon emissions.
How would a Home Retrofit Planner work for you?
Consultation Appointment: We start by finding out your objectives and priorities, your preferences and perceptions and your future plans taking into account your timescales and budget. We can review any past energy bills you have available, an Energy Performance Certificate if there's one for the property, or if you've already made progress on a project any construction drawings you might have, plus planning and building approvals or certificates.
Building assessment – Our assessor will perform a visual inspection of your property's condition and conduct a survey, to measure the building's parameters and record details of existing insulation, heating, cooling, extractors and more, including photographs to help with our assessment.
Energy modelling – Our team creates an energy model of your home as it is now. We'll use this to develop three potential retrofit scenarios based on low, medium and high intervention measures.
Report– The outcome is a comprehensive Home Retrofit Planner report outlining the findings of the assessment. We'll also include three retrofit scenarios plus approximate performance outcomes. Recommendations will range from 'quick wins' to deep retrofit measures and they will include likely time scales.
Follow Up Consultation – We'll arrange a follow up 30-minute consultation with you to outline recommendations and to answer any questions you have about the report and recommendation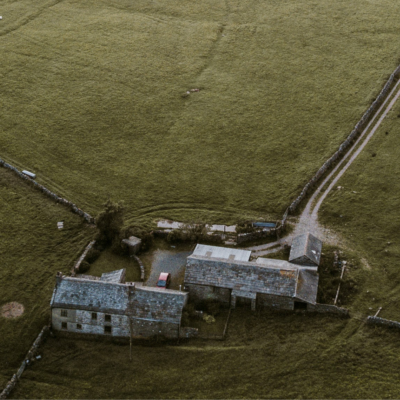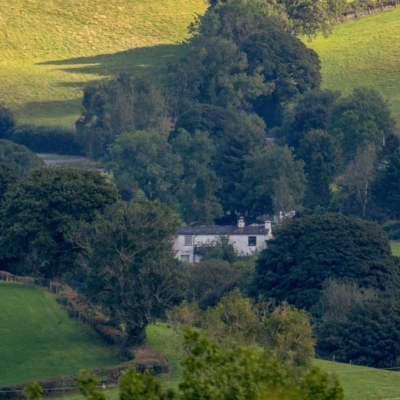 If your application is successful…
… you'll need to be able to provide our consultant with the following information. A Project Manager may need to visit your farmhouse to collect this information.
Information on the farmhouse electricity consumption, (annual kWhs)

Three years of energy bills (estimates will produce a much less accurate report)

Access to smart meter information if possible

Whether you own the farmhouse or if you are a tenant that we have permission from the landlord to carry out the retrofit planner.

Historical building gradings identifying any conservation areas.

Location  within the National Park, AONB or within a SSSI designated area?

Information on single to 3 phase supply feeds (farm buildings and farmhouse)

Information on your current Electric Vehicles, or likely future demand.
Application
If you'd like more info before you apply, email Roe Baker. If not, apply now – complete the form below ASAP.
Funder
This project has been grant funded by the Carbon Emissions Reduction Fund.