Open home: New-build with Sthapatya Veda design, sustainable materials & renewables - 6:30pm
Cumbria Action for Sustainability
Stunning low-energy home designed to principles that harmonise it with the occupants.
Ticket prices
Standard ticket
£ 0.00
20190919T18:30
September 19th, 2019 6:30 PM to 8:00 PM
20190919T20:00
Put on calendar
Ambleside

,


United Kingdom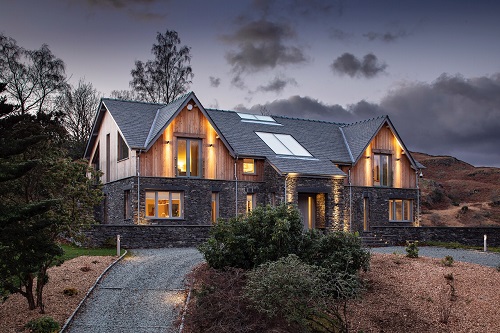 This striking, unique home has been designed for energy efficiency and for health and wellbeing.
The owners have combined the latest technologies with ancient Indian principles for design, with specific consideration for the construction materials, energy supply and use, and the quality of the living environment.
The outer walls have been built using clay bricks, which have a much lower energy footprint than conventional cement blocks.
An air-source heat pump provides underfloor heating and hot water.
Materials used in the home were chosen for their low impact on individual health, such as low VOC products, shielded cabling to protect from EMR (electromagnetic radiation), and a ventilation system with heat recovery, which also filters the air and mixes it with clean, fresh air from outside.
The building was designed using principles from a discipline called Sthapatya Veda, which attempts to harmonise the design of the building with the individual. The main considerations are orientation, placement, proportions and health.
The house replaces an old timber frame building on the site, which wasn't fit for refurbishment.
This visit is offered free of charge thanks to generous support from South Lakeland District Council.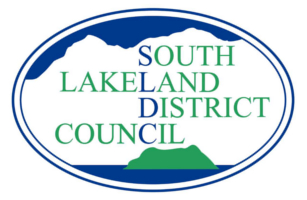 Things to know before you book
Accessibility: Access to the property is up a steep, rough track. It's not possible for visitors on this event to drive their own vehicles directly to the property, howeve visitors will be able to car share from central Ambleside (convoy of 2-3 cars). Once at the property, the site is fairly level with easy access into the house.
There are two time options for this open home visit. This booking is for the 6:30pm slot.
Book for the 3pm slot instead.
This event is part of the Cumbria Green Build & Sustainable Living Festival 2019. Thank you to our headline sponsor:

Event information
| | |
| --- | --- |
| Category | Cumbria Green Build & Sustainable Living Festival |
| | |
| --- | --- |
| Topic | Energy efficiency, New-build & retrofit, Renewable energy, Ventilation & airtightness |
| | |
| --- | --- |
| Funders | Electricity North West, South Lakeland District Council |