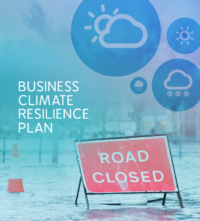 Business Climate Resilience Plan
Minimising the impact of threats including severe weather on your business, and recovering quickly, are key to business success. Cumbria is seeing more extreme weather events year on year, like Storm Desmond, the "Beast from the East" and heatwaves, so it pays to be prepared.
This template is specifically designed to help small and medium-sized businesses to take the first step towards making their business more resilient to the climate and environment related risks that they may face both now and in the future.
Download the workbook: Business Resilience Workbook – Digital single pages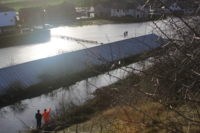 This document can help you make a simple business resilience plan in 3 steps:
1) Identify your key risks and some actions you can take to address them.
2) Make a record of key contact details for your business.
3) Work through some emergency checklists and identify key actions.
If you complete all 3 sections you will have made a good start on identifying your key risks and what you can do to minimise them.