Why switch commercial vehicles to electric?
For businesses and other organisations in Cumbria, there's a whole host of reasons why switching commercial vehicles to electric makes complete sense.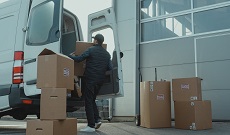 Switching commercial vehicles to electric cars and vans can bring significant savings for businesses, benefiting from a combination of Government grants, tax incentives, fuel savings, and greatly reduced maintenance costs.
Currently drivers and operators of pure EVs with no tailpipe emissions also benefit from not paying to enter urban congestion charging zones such as in central London.
With the transport sector currently responsible for up to 30% of total carbon emissions, switching commercial vehicles to electric can make a direct and very significant contribution to our overall response to climate change.
Moving fleets to low emission vehicles can help businesses deliver their corporate pledges on environmental sustainability, plus enhance their green credentials.
Switching to electric transport significantly reduces air pollution caused by traffic, so helps to reduce the public health issues caused by poor air quality.
Specifically for businesses, this can provided the added benefit of creating a cleaner and more pleasant environment for staff and customers in and around locations such as offices, shops and factories.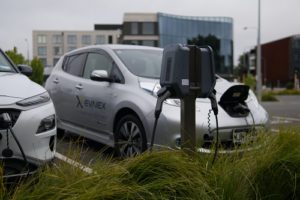 Types of electric vehicles for businesses
As the switch to electric transport accelerates, and manufacturers increasingly refocus their production to release new electric models, there's a growing range of options available for different applications.
Technical innovation including advances in battery technology all help to give consumers more transport choices for business uses.
Here's a quick look at some of the various types of commercial electric vehicles already appearing in greater numbers on our roads:
Frequently Asked Questions
Many automotive manufacturers are already switching car production to new electric models, responding to the UK government's intentions to phase out the sale of all new cars powered wholly by petrol and diesel from 2030.
The % of private electric cars on UK's roads is now accelerating rapidly, and it's expected there will be many millions more appearing over this decade, supported by an expanding public charging network.
There's a wide variety of electric options for taxi drivers, of course including use of standard electric cars adapted as taxis, plus designs specifically for passenger carrying.
London's iconic black cabs are increasingly switching to electric, with an expanding charging network in the capital dedicated to serving ride hire vehicles. Taxi drivers particularly benefit from availability of rapid chargers to minimise downtime during their shift.
Particularly with the huge rise of online shopping services and home deliveries, switching existing petrol and diesel van fleets to electric is vital for reducing emissions and improving air quality.
Vehicle manufacturers have been developing a range of electric van solutions, increasing range capabilities but also focused on solutions for 'final mile' delivery services over shorter distances in urban areas.
Due to their greater size, weight and payload, electrifying lorries presents a particular challenge. The goal is realistic long-haul electric trucks, with the torque and carrying capacity to make them commercally viable, and increasingly manufacturers are releasing a range of viable options to the market.
For low speed stop-start applications like refuse collection (and of course traditional milk floats!) electric also remains a great choice, as well as offering the benefit of zero emission driving at very low running costs.
Led by mass uptake in China, adoption of electric buses as part of urban public transport fleets is now growing all over the world.
Local authorities and transport operators are increasingly looking to electric buses as an essential contribution to improving air quality, particularly in town centres.
The aim is to provide a healthier, quieter and more comfortable travel experience for passengers, as well as helping meet carbon emission reduction targets from the transport sector.
E-bikes use rechargeable batteries for emission-free journeys, so are capable of travelling much faster & more easily than most people would be able to pedal.
As well as e-bikes becoming incredibly popular for recreation, electric cargo bikes are also now increasingly used in congested urban areas.
Able to carry loads ranging from parcels to groceries and even kids, they offer a clean, quiet and maneuverable way to provide local delivery services.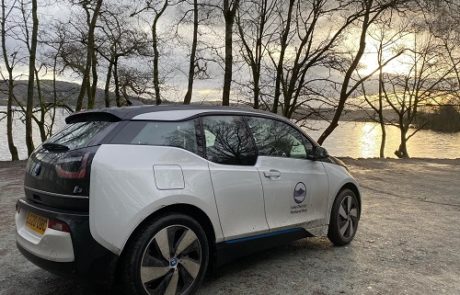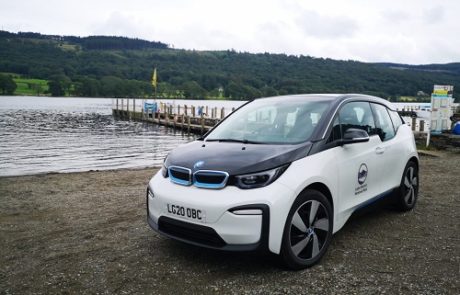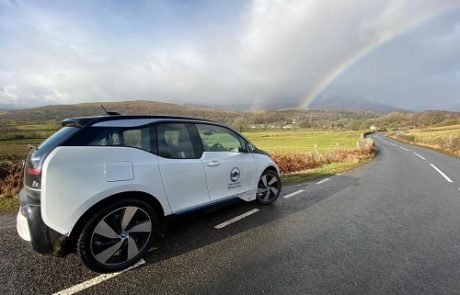 The Lake District National Park Authority is committed to reducing their own emissions, aiming to become a carbon net zero operation by 2025.
This plan includes targets for significantly cutting the total mileage driven while delivering the Authority's various functions around the Lake District.
Clearly of course some travel remains necessary as part of the National Park's operations, so replacing most of the Authority's fleet with electric vehicles and improving charging facilities means staff can now carry out their work more sustainably.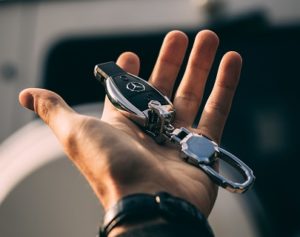 Support for employees switching to electric
An increasing number of businesses are now offering salary sacrifice schemes as an employee benefit, helping to make driving a fully electric car more affordable for their staff.
Typically payroll deductions mean employees forego a portion of their gross salary as a contribution towards leasing an EV, while also reducing their income tax liability by taking advantage of the employer's right to deduct VAT and reduced social security contributions. It's a great wheez.
How about workplace charging?
Understandably charging EVs is of critical concern to many businesses considering switching, particularly where vehicles may well be used far more intensively than private cars, often right through the working day (and sometimes even night!).
Commercial vehicles are likely to rely on 3 main methods of charging:
At the workplace, e.g. staff car park, vehicle depot etc.
Using the public chargepoint network (often with a particular focus on rapid charging, to reduce the time the vehicle needs to be idle)
At employees' homes, where staff take vehicles home and have the benefit of off-street parking for charging overnight / at weekends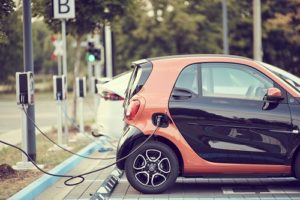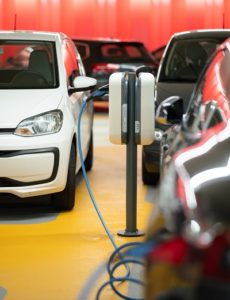 Offering employees the opportunity to charge private cars while at work is also a significant staff benefit, particularly for those who may live in dwellings such as flats and terraces without off-street charging facilities.
Making chargepoints available at the workplace can mean that charging effectively takes no time, given it then becomes part of employees' existing journey habits. It also makes a very significant contribution to the overall provision of chargepoints, increasing public confidence over this crucial decade as the switch to EVs accelerates.
In February 2021 the UK government opened up the Workplace Charging Scheme (WCS) to small to medium enterprises (SMEs) and the charity sector, providing a boost as staff increasingly return to work following lockdowns during the COVID pandemic. The changes will also mean that small accommodation businesses such as B&Bs can benefit from the funding, supporting rural economies and tackling the 'range anxiety' associated with long journeys.
The WCS is voucher-based, providing support towards the up-front costs of the purchase and installation of electric vehicle chargepoints.
CAfS maintains a supplier directory, as an independent listing of businesses providing green products and services in Cumbria, including electric vehicle chargepoint installation.