The need for public EV charging
The UK's switch to EVs is accelerating to reduce emissions, meet climate change targets, and improve air quality.
A mass transition to electric road transport can only happen if supported by development of a fit-for-purpose public charging network nationally.
This network needs to:
give drivers the confidence to switch to electric
be socially-inclusive, offering realistic access to the EV transport revolution for all residents and visitors across Cumbria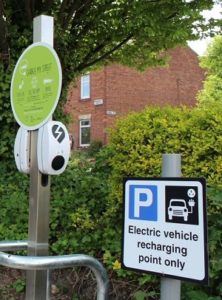 Range Anxiety
Range anxiety is the name given to the fear EV drivers have of having their battery run out, leaving them stranded with nowhere to charge their car up.
This is usually brought up as a reason for putting off the decision to switch to an EV by non-EV drivers. To see how bad this phenomenon is, we spoke to four experienced EV drivers and asked them how they get around it.