Cold to Cosy Homes - Champions Training
Cumbria Action for Sustainability
Multiple virtual dates available. Skill up on the fantastic Cold to Cosy Homes Cumbria scheme and then spread the word to your clients or community.
Ticket prices
Standard ticket
£ 0.00
20210929T14:00
September 29th, 2021 2:00 PM through 3:00 PM
20210929T15:00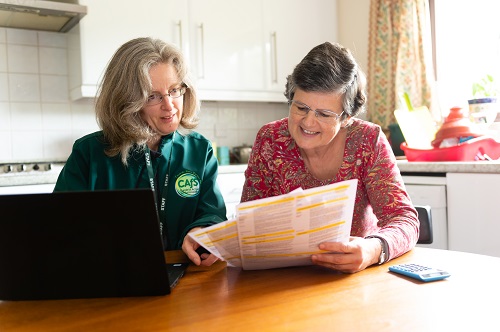 Our Cold to Cosy Homes Cumbria service has been a great success helping Cumbrian householders over the last winter. We're now planning for the colder weather and have new ambitious targets to reach more households.
This free service offers clear advice and practical help – including free draught proofing and energy saving equipment, LED bulbs, advice on energy tariffs and referrals for other improvements.
To help us reach as many households as possible we work with an expanding group of Cold to Cosy Champions.
, who can share information about the service or refer clients, such as
· Frontline workers who help and care for others through their work, either in people's homes or in the community
· Volunteers in your local community who attend events and could help neighbours to find out more
· You could also be a champion just by telling a friend or relative about Cold to Cosy Homes, and helping them to find out more.
You don't need to be an energy expert and no prior knowledge is required.
This Cold to Cosy Champions training will give you (or relevant members of your team or community) a thorough understanding of the service, how to refer clients and what their customer journey will be. You'll be able to fully explain the service to clients and help them to access this fantastic free support.
The service is now live, and we hope you'll be part of our network of Cold to Cosy Champions, helping us to reach those who could benefit from the service. See our website at [email protected] for more details about Cold to Cosy Champions. Please send on this email to anyone who you feel would be interested and well placed to become a Champion.
Event information
| | |
| --- | --- |
| Category | Cold to Cosy Homes Cumbria |
| | |
| --- | --- |
| Audience | For professionals, For community groups |
| | |
| --- | --- |
| Topic | Draughtproofing, Energy efficiency, Insulation |
| | |
| --- | --- |
| Funders | Energy Industry Voluntary Redress Scheme |
| | |
| --- | --- |
| Partners | Carlisle City Council, Eden District Council, South Lakeland District Council, LEAP |