Step-by-step guide to using the CAfS carbon footprint calculators
On this page, we'll take you through how to use our carbon footprint calculators for households and businesses.
You'll find step-by-step guidance and short videos below. Then, when you're ready to use the calculators, click either the household or business button at the bottom of the page.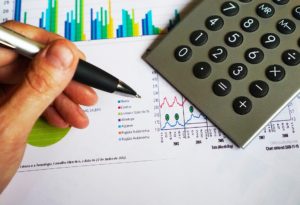 Step 1 – Before you start
It is useful to gather the following information relating to the year you are measuring:
Energy usage from your energy bills
A schedule of the miles you and your household or your business have travelled
Water usage from your water bill. If you aren't metered, for a household you could estimate it using the average UK figure of about 140 litres per person per day.
The amount of waste you have generated
The amount you have spent on other goods and services. Your bank statement or expense accounts might help with this. Have a look at the 'goods and services' tab in the calculator to see what can be measured.
Once you've collated the information, inputing it into the calculator will probably take about half an hour. It's a good idea to keep the information you have gathered, as you may want to refer to it when you recalculate your footprint the following year.
Step 2 – Create an account
Before you can use the calculator, you need to create an account. This allows you to save your data. You can then update it in a year's time and see how much you've managed to reduce your carbon footprint.
By using the calculator, you are consenting for us to store and use the data you enter. See the data protection box on this page for more information.
To create an account, click on either the residential calculator or business calculator button below and this will take you to the sign-in page. Creating an account for one calculator will give you access to both. That means if you want to measure your footprint at home and in your business, it doesn't matter which one you start with. If you are a business operating from home, you can use either – or both, if you are able to separate out your energy and resource usage.
Follow the instructions on the sign-in page. Once you have done this, the system will send you an email with a password. You can then use this to sign in.
Once you are in the calculator, you can change your details if you wish, using the links in the top left hand corner.
If you have created an account for the residential calculator, but would also like to use the business calculator (or vice versa), you use the "switch to business calculator" link and enter the relevant account data.
Have a look at video on creating an account if you'd like to see a demo – you'll find it on this page.
Step 3 – Enter your data
Once you are in the calculator, you can start entering your data.
There is a welcome tab, nine data entry tabs for each aspect of your energy and resource use, and a final results tab. This is the case for both calculators, and there are only subtle differences between them.
Move through each tab, pressing the calculate and save button on each tab when you're finished before moving onto the next one.
The video on entering your data will talk you through each tab.
Step 4 – Get your results
On the final tab are the results of your calculation. It gives you a really helpful pie chart showing how much each area of your life or businesses contributes to your carbon footprint.
It also tells you your total footprint and your footprint per member of your household or per employee.
You can download your results in a pdf report. The business one includes some advice from Carbon Footprint Ltd. You can also follow the link to the CAfS carbon reduction advice pages on our website.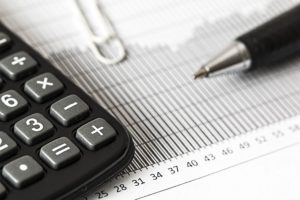 Time to get started!
Click on either the household or business button below to get started with your carbon footprint calculation.
If you are a business that operates from home have a look at both calculators and choose which one best fits your circumstances. Businesses that have all staff working from home may wish to include a portion of your staff's home energy consumption.