Alston Moor Greenprint Festival: Bolts, Ginnels & Snickets – what will you spend yours on?
Host:

Cumbria Action for Sustainability
Sorry, this event happened in the past, but you can see our forthcoming events by 
clicking here
If you were in charge of public money for Alston Moor, what would you spend it on?
Come along to an interactive evening and try your hand at all the tough decisions that go into the local economy. You'll also have the challenge of how to generate money for the benefit of Alston Moor, and how to keep money in the area. What can Alston residents do for themselves if the government won't?
You'll be given an allocation of freshly-minted Bolts, Ginnels and Snickets – 'bank notes' lovingly created by local artist Jules Cadie and poet Josephine Dickinson – and you'll have to decide what your top priorities will be for how you'll spend them. Tricky, very tricky!
This event is one of the ways that Alston Moor residents can share their views on the future development of the area, feeding into the Alston Moor Greenprint and the Community Plan. You can also highlight what's important to you about Alston Moor by taking part in the Alston ARK community art installation.
Did you know…
Bolt, Ginnel and Snicket are all words for 'short cut', symbolising actions or short cuts that local community can take to bring about a sustainable local economy.
Who should come
This event is mainly for residents of Alston Moor, but others are welcome to come as observers. If we get short of space, priority will be given to residents. Please note that only Alston Moor residents will be able to take part in the Bolts, Ginnels and Snickets part of the evening.
Alston Moor Greenprint Festival
This event is part of the brand new Alston Moor Greenprint Festival (headline funder: Esmée Fairbairn Foundation). It's hosted by CAfS as part of the Alston Moor Greenprint, with input and support from Cumbria County Council, Eden District Council, Alston Moor Parish Council and Alston Moor Partnership. It's also featuring as part of the Cumbria Green Build Festival. 
See all the festival events at www.cafs.org.uk/events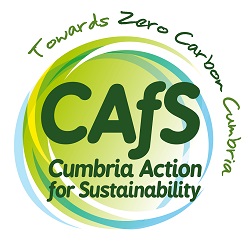 Thank you to all the Cumbria Green Build Festival funders: