Learn about 'no dig' vegetable growing - site visit and tour
Cumbria Action for Sustainability
Find out about the 'no-dig' way of growing veg at a private veg garden, polytunnel & orchard.
Ticket prices
Standard ticket
£ 5.00
Help another
£ 10.00
Genuinely can't afford it
£ 0.00
20190908T14:00
September 8th, 2019 2:00 PM through 4:00 PM
20190908T16:00
Glassonby Beck

,


United Kingdom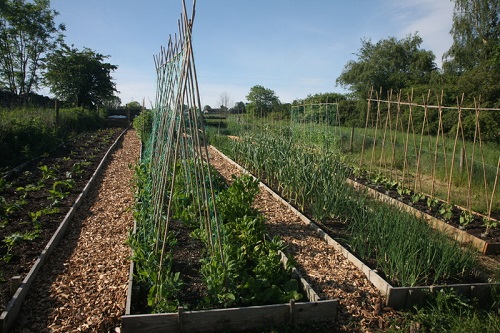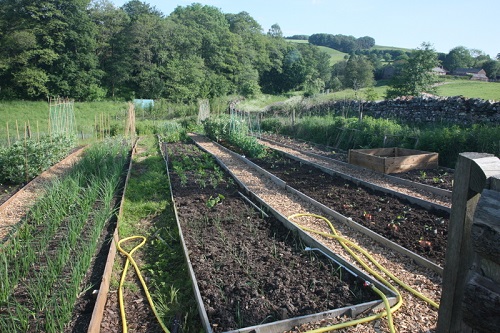 Who said growing veg has to be hard work?! There's a well-established way of growing food without digging over the land. It means less hard physical work and also protects and strengthens the soil, as well as reducing weeds. In fact, it even helps soil to store more carbon, helping to tackling climate change. It's a win all round. 
A family in Glassonby Beck in Eden enjoys a bumper crop of food using the no-dig method, and they're opening up their private vegetable sites for our Green Build & Sustainable Living Festival!
As well as growing food in their garden, they have a private allotment site. You'll also get to visit the polytunnel and orchard at Moondawn Farm nearby.
This event should be of useful for novice and experienced gardeners.
Meanwhile, if you'd like to find out more about no-dig growing, visit the Charles Dowding website.
Things to know before you book
Accessibility: This visit involves walking moderate distances over uneven ground. There are some soft areas that may be soggy after rain. This event is not fully accessible for wheelchair users but please contact us if you'd like to discuss aspects of the visit that might be possible. 
You might also like...
Grow your own food - training course
Design a sustainable lifestyle at Danaway Permaculture Homestead 
Low-carbon menu, hydro power & sustainability in the outdoors
Celebrate the official opening of @155 Food Hub
This event is part of the Cumbria Green Build & Sustainable Living Festival 2019. Thank you to our headline sponsor:

Event information
| | |
| --- | --- |
| Category | Cumbria Green Build & Sustainable Living Festival |
| | |
| --- | --- |
| Topic | Food, Gardening & growing |
| | |
| --- | --- |
| Funders | Electricity North West |