Bus Tour: Low-Carbon South Lakes
Cumbria Action for Sustainability
Homesteading, green building, upcycling & repairing are all on the itinerary for this year's grand tour!
Ticket prices
Standard ticket
£ 0.00
20190903T09:45
September 3rd, 2019 9:45 AM to 5:15 PM
20190903T17:15
Put on calendar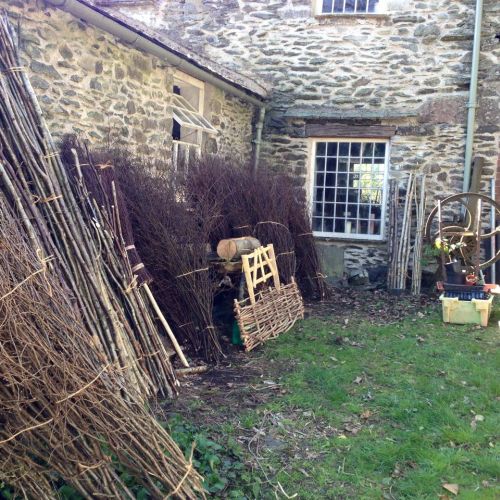 Get on board for a bus tour like no other! Join us for a full day of visits to interesting buildings, sites, businesses and social enterprises that are helping to boost sustainability in South Lakeland, with lots of ideas for you to take away. Lunch and refreshments are included!
There's also an option to stay on afterwards for two great evening events in the area.
Itinerary
We'll pick you up from your choice of railway stations in Kendal (Windermere may also be possible) and then we're off to our first stop:
National Trust Footprint building
Get behind the scenes at Cumbria's first building constructed using staw-bale walls. The National Trust's Footprint building was completed in 2007 - the first of its kind that the organisation had built anywhere. It took a whole community, lots of passion and hard work to make it happen. Located just a short distance from central Windermere, it provides an educational base for people to reconnect with nature and explore the great outdoors through the Trust's programme of activities and workshops.
The Footprint is surrounded by meadows, woodland and grazed parkland around St Catherine's Estate, all teeming with wildlife and wild flowers making it the perfect place to get away from it all. During our visit we'll hear from the National Trust how the project came about, and the construction techniques used. Tea and coffee will be available.
Lunch stop
Back on board, and our next destination is Mill Yard in the beautiful village of Staveley, where we'll enjoy lunch at Wilf's Cafe and hear how they've been leading the way in environmental standards - both at the cafe and their outside catering services - including efforts to reduce single-use plastic.
The Big Onion
Our next stop is just a short stroll away, the Big Onion community shop. The Big Onion is a volunteer-led community organisation, with a mission to grow more food locally and share knowledge and skills. You'll get a flavour of their work, and there's the chance to browse eco-friendly and upcycled products on sale.
Simply Repair South Lakes
You'll also hear about Simply Repair South Lakes, based at the Big Onion. This community-led project promotes repair and reuse, and is run by enthusiastic volunteers. It's often said that we live in a throwaway society where it's often easier to buy new rather than mend what we have, and repair skills are being lost. Simply Repair South Lakes aims to reduce the amount of waste going to landfill. Even more importantly, it brings generations together to share knowledge and skills. There's a community workshop on site, and they also run pop-up repair events at other locations.
Sprint Mill
There's a taste of the good life on offer at our final stop, Sprint Mill smallholding near Burneside.
We'll enjoy a guided tour on foot within this 15-acre smallholding and mill on an idyllic riverside site, led by one of the owners, Edward. Sprint Mill embraces an alternative approach to managing land, and Edward will explain the practices they follow on our way round. You'll hear how they've adopted permaculture principles, 'no dig' growing and hand-tool use.
This farm teems with biodiversity thanks to a range of habitats, from a wooded riverbank to the flower-rich hay meadows. They grow fruit, vegetables and firewood, while also keeping goats, hens and ducks.
At the heart of the property is the historic water mill with original turbine. The 3-storey building is also the owner's art studio and personal museum. You'll be amazed at Edward's extraordinary collection of old hand tools associated with rural crafts and green woodworking.

Things to know before you book
Accessibility: This tour requires sufficient mobility to independently get in and out of the minibus and use staircases at several sites on the tour. The visit to Sprint Mill involves walking through the countryside and around the buildings, on uneven and sloping ground throughout, with moderate walking distances.
Booking conditions: As there are a small number of seats on the minibus, we hope you'll understand that if you don't turn up on the day or cancel at very short notice, you'll prevent us from re-allocating your place and sharing all the benefits of this tour with the maximum number of people.
You must provide a phone number to book a place on this event. We will call you a few days before the event to confirm that you can still come. If we cannot reach you, we will cancel your booking and release your tickets for others to use.
By booking a place, you are committing to informing us immediately if you need to cancel. Please email office@cafs.org.uk or call 01768 210276. Thank you for your understanding.
This fantastic day out is offered free of charge thanks to funding from South Lakeland District Council. We're very grateful to all our hosts for making it possible.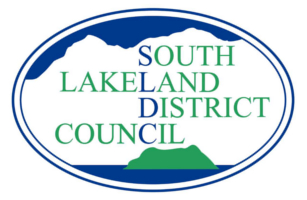 You might also like...
* Make a full day of it! There's the option to stay on after the bus tour and attend two events in Burneside, delving into renewable energy. (Unfortunately, we're not able to offer transport back to Kendal after the evening events.) Find out more:
Powering a paper mill - hydro scheme tour
Burneside Community Energy (booking will open shortly)
* If you'd just like to visit the Footprint building without taking part in the full bus tour, you can book separately for this. Find out more
* If you're interested in straw-bale buildings, visit a new-build home at Brampton. Find out more
This event is part of the Cumbria Green Build & Sustainable Living Festival 2019. Thank you to our headline sponsor:

Event information
| | |
| --- | --- |
| Category | Cumbria Green Build & Sustainable Living Festival |
| | |
| --- | --- |
| Topic | Climate change & sustainability |
| | |
| --- | --- |
| Funders | Electricity North West, South Lakeland District Council |
| | |
| --- | --- |
| Partners | Big Onion, National Trust, Simply Repair South Lakes, Sprint Mill Farm |