Strawbale homes, allotments & a pond - Hear about inspiring community housing
Cumbria Action for Sustainability
Join us for a talk by a resident of the pioneering LILAC community housing development in Leeds.
Ticket prices
Standard ticket
£ 0.00
20200318T13:30
March 18th, 2020 1:30 PM through 4:30 PM
20200318T16:30
Put on calendar
Eden Rural Enterprise Centre




Cumbria Local Enterprise Partnership




Redhills




Penrith

,

CA11 0DT




United Kingdom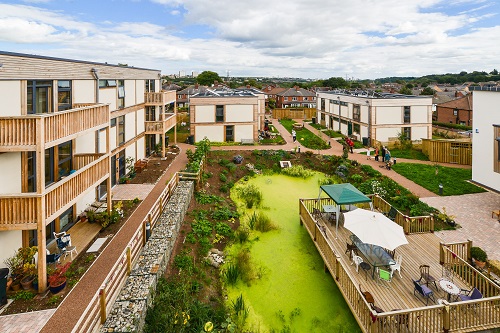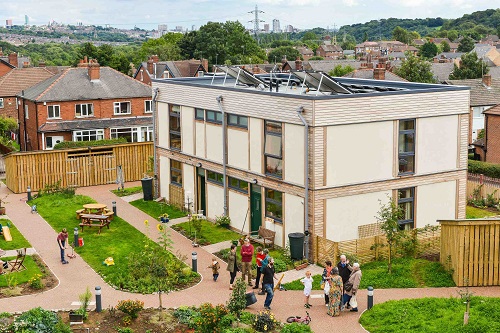 There are some hugely inspiring examples around the UK of what individuals can achieve when they come together to build homes for themselves and others in their community. Come and hear about a particularly pioneering development at our talk by one of its residents.
The LILAC community in Leeds has 20 eco homes, including strawbale houses and blocks of flats. At the heart of the development is the central Common House with shared post room, kitchen, dining room, multifunction rooms, office, workshop and laundry facilities. The development also boasts bike sheds, a pond, allotments, communal gardens and a play area.
The homes and land are managed by residents through a 'Mutual Home Ownership Society' - a pioneering financial model that ensures permanent affordability.
LILAC stands for 'Low Impact Living Affordable Community', and their story began back in 2006, when five Leeds residents began exploring the idea of building their own homes, so they could live and bring up their children in a different way. Their dream became a reality in 2013, when the first residents moved into this inspiring development.
This is a fantastic and rare opportunity to hear about LILAC from one of its residents, Eden Ballantyne. Eden will share the story of how this low-carbon housing scheme started, how it was built, the system of mutual home ownership and what it is like to live there.
Community-led housing has great potential for providing quality, affordable, low-energy homes in Cumbria, tailored to the needs of local people. There's never been a better time to learn more about this way of building homes, thanks to support available in the county through the Community Led Housing Hub Cumbria & Lancaster. Come along and get inspired by what local people have achieved in Leeds, one of the best examples of community housing in the country.
Tea and coffee will be available on arrival.
More information
About LILAC - Visit the LILAC website to find out more about this innovative housing community.
Cost - This workshop is offered free, as part of the Community Led Housing Hub Cumbria and Lancaster. The Hub provides support and access to technical expertise for groups makeing new, affordable homes for their communities.
Venue & accessibility - There is free parking at the venue. There is level access and accessible toilets facilities.
Our thanks to Andy Lord for use of these photos of the LILAC community.

The Hub is hosted by ACT and has been set up by a consortium of local councils:
• Allerdale Borough Council
• Carlisle City Council
• Copeland Borough Council
• Eden District Council
• Lancaster City Council
• South Lakeland District Council
This talk is also part of our ongoing programme of Green Build & Sustainable Living events.
Event information
| | |
| --- | --- |
| Category | Community-led housing, Cumbria Green Build & Sustainable Living Festival |
| | |
| --- | --- |
| Topic | Climate change & sustainability, Community buildings, Community consultation & development, New-build & retrofit |
| | |
| --- | --- |
| Funders | Community-led Housing Hub Cumbria & Lancaster |