Community-led housing surgery with Cumbria ACT
Cumbria Action for Sustainability
A session with legal and professional advisers for active groups with technical queries on community-led housing.
Ticket prices
Standard ticket
£ 0.00
20200227T10:00
February 27th, 2020 10:00 AM through 12:30 PM
20200227T12:30
Put on calendar
59A Stramongate




The Meeting Room,




The Tapestry Museum


Friends Meeting House


Kendal

,

CMA

LA9 4BH




United Kingdom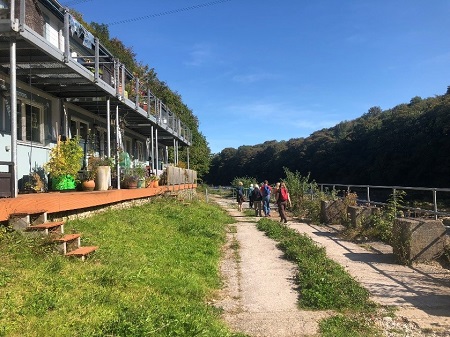 Cumbria ACT are offering a free surgery opportunity with legal and other professional advisors for groups with technical queries on community-led housing. The event will be useful for those who are looking for partners and to understand finance options as well as to groups at an early stage in developing their ideas.
There will be free 1 to 1 surgery time (15-20 minutes) with all of the following:
Homes England - the public body which funds affordable homes
Wrigley's Solicitors - legal advisors with a specialist community-led housing team
South Lakeland District Council - currently managing community homes fund money for the South Lakes area
Andy Lloyd - national community land trust network advisor
South Lakes Housing - a registered provider, and the largest provider of social housing in South Lakeland
The Community Led Housing Hub for Cumbria and Lancaster - offering guidance on community engagement and building partnerships
There will also be an opportunity to meet other people working on housing projects over a networking lunch.
The surgery is completely free but booking is essential as places are limited by the 1-1 nature of the event.
For this event, participants should book as a group. There is room for 8 groups over the course of the morning and the maximum group size is 3 people.
After you've booked your groups place, get your timeslot by contacting ACT on 01228 817593 or email franrichardson@cumbriaaction.org.uk.
Learn from a success story
You're warmly invited to stay after the surgery to hear from Anna Hope, one of the leaders on the Ashley Vale redevelopment project. Booking for this is essential.
Book onto the Ashley Vale project session.
When a group of residents of the Ashley Vale area of Bristol were concerned about the prospect of commercial development of a site at the heart of their community, they decided to take action.
After they formed a cooperative to purchase and redevelop the land themselves, the award-winning Ashley Vale self-build project was born. The site is now a hub of community activity incorporating housing, business and leisure spaces with the value of sustainability at its heart.
Read more about the Ashley Vale development & see pics
Cost - This workshop is offered free, as part of work delivering the Community Led Housing Hub Cumbria and Lancaster, which provides support and access to technical expertise for groups making new, affordable homes for their communities.
Venue & timings - This event will be in Kendal in the Tapestry Museum at the Friends meeting house from 10am to 12.30pm
Accessibility and parking
There is limited car parking space at the venue except for pre-arranged disabled parking spaces. These must be booked beforehand with the venue which you can do by emailing
lisa@quaker-tapestry.co.uk or calling 01539 722975.

The Hub is hosted by ACT and has been set up by a consortium of local councils:
• Allerdale Borough Council
• Carlisle City Council
• Copeland Borough Council
• Eden District Council
• Lancaster City Council
• South Lakeland District Council
You might also be interested in:
Hear about the inspiring LILAC community housing development in Leeds, at our talk by one of its residents. This pioneering development was created by local people to meet their needs. It's a stunning place, with 20 eco homes, including straw bale and blocks of flats, and even allotments and a pond!
This event is also part of our ongoing programme of Green Build & Sustainable Living events.
Event information
| | |
| --- | --- |
| Category | Community-led housing, Cumbria Green Build & Sustainable Living Festival |
| | |
| --- | --- |
| Topic | Climate change & sustainability, Community buildings, Community consultation & development, New-build & retrofit |
| | |
| --- | --- |
| Funders | Community-led Housing Hub Cumbria & Lancaster |