Cumbria Climate Emergency Action Summit
Cumbria Action for Sustainability
If a climate emergency has been declared or is being considered in your area, this is exactly the event you need.
Ticket prices
Adult
£ 10.00
20190921T09:30
September 21st, 2019 9:30 AM through 4:30 PM
20190921T16:30
Put on calendar
Cumbria CVS




Shaddongate Resource Centre




Shaddongate




Carlisle

,

CA2 5TY




United Kingdom
Come and hear from some of the best speakers in the country to help you plan next steps.
This event, sponsored by Ecology Building Society, has been designed specifically for the needs of:
Local authorities at all levels
Community environmental/sustainability groups
Environmental campaigners
Environment and conservation charities
Many districts are grappling with what to actually do after declaring a climate emergency – what actions to take, whether to set up a citizens' assembly, how to engage the public, what partners to involve. This event aims to answer those questions, drawing from the experience and knowledge of experts and those who've begun the journey.
We've assembled a superb line-up of speakers, covering the key things you want to know, including:

Simon Pickering, Stroud District Council
Stroud was famously ahead of the curve on cutting emissions, the first council in Europe to declare itself carbon neutral, back in 2015. Simon had an instrumental role to play in driving the council's actions, as chair of its environment committee. He'll share his advice on creating an implementation plan.

Pete Bryant, chief executive of Shared Future CIC
Pete is a national expert in citizens' assemblies/juries, and has been at the forefront of organising and running these engagement forums on a wide range of topics across the UK for the past 15 years. He's currently lead facilitator for the Leeds Climate Change Citizens' Jury and has a lot of practical advice to share.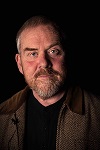 Paul Allen, Centre for Alternative Technology
For the past decade, Paul has been coordinating ground-breaking research into how the UK can be zero carbon with technology we already have. His seminal Zero Carbon Britain report is being updated right now, and Paul will share the very latest information on what needs to happen nationally and locally.

Ada Wood, Youth Climate Activist
13-year-old Ada will voice the fears and hopes of young people and the strong, rapid action she wants to see to ensure a livable planet for her generation and for the future.
Summit key topics at a glance
Zero Carbon Britain – the vision and how we can get there
Developing an implementation plan after declaring a climate emergency
Building a local partnership to help deliver actions
Citizens' assemblies/juries
Communication and engagement with the public
Campaigning
Summit agenda
TIME
ACTIVITY
SPEAKER
9.30am
Registration, refreshments & networking
10am
Introduction & the need for urgent action
CAfS & Ada Wood

The Reality of the Climate Crisis & Available Solutions

10.15am

Keynote address: Zero Carbon Britain

Climate crisis context
Vision for the future
Solutions for getting to net zero
Process / strategy

Paul Allen

Centre for Alternative Technology

11am
Q&A
Paul Allen
11.15am

Workshop:

Mapping - where you are on the climate response journey

Paul Allen
11.30am
Break

Taking Rapid, Meaningful Action

11.45am

Climate & ecological emergencies - so far

The picture across Cumbria - who's delcared and who's considering it

Hazel Graham

Chief exec, CAfS

& other speaker TBC

12pm

Responding to a climate & ecological emergency - first steps

What next? after a climate emergency declaration
Developing an action / implementation plan
Developing a local roadmap / process steps
The need to building a broad-based movement
Carbon & climate literacy training

CASE STUDY: Local authority response to a climate emergency declaration

Early steps taken by a local authority in the critical days & weeks following a declaration

Simon Pickering

Stroud District Council

1pm
Lunch

Building Partnerships & Engaging the Public

2pm

Developing a Broad-based Partnership

Local authority engagement to form a climate partnership, including with major business / industrial sectors (e.g. transport, farmers, food & beverage, retail, tourism), sustainability groups, etc.

CASE STUDY: Developing a climate partnership

Building an effective partnership to respond to a climate emergency declaration

Hazel Graham

CAfS

2.45pm

Citizens' Assemblies

Setting up Citizens' Assemblies / Juries, including:

Set-up / make-up / role
Experience from elsewhere
Youth assemblies
Maximising the contribution from public 'talent' in your area, including professional and community expertise and experience

CASE STUDY: Public engagement

Practical example of setting up a citizen's assembly

Pete Bryant

Shared Future CIC

3.30pm
Break

Communication & campaigning

3.45pm

Effective Communication

What your communications should aim to achieve
Who you need to reach, why & how
Planning your communications

Jaki Bell

CAfS

4pm

Campaigning

The role of mass campaigns & actions, including:

Brief update on International Climate Strikes, Youth Strikes 4 Climate, Extinction Rebellion & others
Media engagement: opportunities, experiences, lessons

TBC
4.15pm

Learning & Collaboration

Opportunities for collaboration around Cumbria & beyond, with many groups and locations on parallel journeys:

Sharing ideas, learning from others
Resources
Synergies
Measuring & evaluating progress
Continuous improvement
Further support available via CAfS

Nigel Jenkins

CAfS

4.25pm

Summit conclusion

Climate optimism!

Nigel Jenkins

CAfS

4.30pm
OPTIONAL: Stay on for some socialising
This summit takes place at a critical time on climate action, including the following key milestones:
Things to know before you book:
Accessibility: This event takes place at Cumbria CVS' Shaddongate Resource Centre, which is a fully-acccessible venue. Please contact CAfS to discuss any special requests related to accessible parking / drop-offs.
Timings: Arrivals and registrations are from 9:30am onwards, for a prompt start to the programme at 10am. Please plan to arrive in plenty of time!
Catering: The summit will include a simple low carbon vegetarian / vegan buffet lunch. For other refreshments please bring your own mug for hot drinks plus a reusable water bottle!
We are hugely grateful to the Ecology Building Society for fully sponsoring this keynote event.

This event is part of the Cumbria Green Build & Sustainable Living Festival 2019. Thank you to our headline sponsor:

Event information
| | |
| --- | --- |
| Category | Cumbria Green Build & Sustainable Living Festival |
| | |
| --- | --- |
| Topic | Climate change & sustainability |
| | |
| --- | --- |
| Funders | Ecology Building Society, Electricity North West |