Open home: New-build home with Passivhaus ideas on a budget - 10:30am
Cumbria Action for Sustainability
Visit a new home built using Passivhaus ideas & features, on a budget.
Ticket prices
Standard ticket
£ 0.00
20190907T10:30
September 7th, 2019 10:30 AM to 11:30 AM
20190907T11:30
Put on calendar
Milnthorpe

,


United Kingdom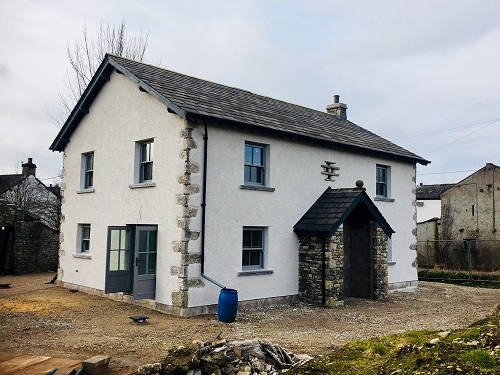 The owner of this new home came to one of our festival events about the Passivhaus method of building low-energy homes a few years ago, and got inspired!
The result is Daisy Bank Cottage, which incorporates some key features of Passivhaus construction, but has been self-built in a local style and on a tight budget, mainly using standard building materials.
The owner and builder, Alex Burn, kindly opened his home for us last year while it was in construction. Now that it's complete and being lived in, Alex has invited us back, to see how it's turned out. Alex describes the house as fairly standard build, but with lots of details that make it warmer and more airtight, using materials that are readily available. It achieved an impressive result in its final airtightness test (0.4 m3/(h.m2) @ 50 Pa).
Here are a few of the featuers of the house:
Masonry block construction house
Detached, four-bedroom family house
Built along lines of a traditional farmhouse but performing like a modern house
Large amount of insulation (cavity wall with 300mm rockwall insulation)
Wet plaster airtightness layer and some use of membranes
Mechanical ventilation and heat recovery system (MVHR)
Window and doors from the Green Building Store
Underfloor heating in the ground floor
Solar thermal for hot water
Rainwater harvesting
There are three time options for this open home visit. This booking is for the 10:30am slot.
Book for the 12pm slot instead
You might also like...
Alex sourced his windows and doors from Green Building Store, who are experts in Passivhaus technologies. Join them for two talks in one great event: an introduction to Passivhaus, and specifying windows for energy performance. Find out more
Visit a Victorian house renovated to Passivhaus standard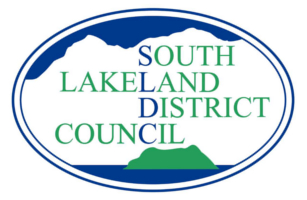 Our thanks to South Lakeland District Council for their support, which has allowed us to offer this event free of charge!
This event is part of the Cumbria Green Build & Sustainable Living Festival 2019. Thank you to our headline sponsor:

Event information
| | |
| --- | --- |
| Category | Cumbria Green Build & Sustainable Living Festival |
| | |
| --- | --- |
| Topic | Building materials, Energy efficiency, Insulation, New-build & retrofit, Passivhaus, Rainwater harvesting, Renewable energy, Ventilation & airtightness |
| | |
| --- | --- |
| Funders | Electricity North West, South Lakeland District Council |