Images from a Warming Planet, with Ashley Cooper
Cumbria Action for Sustainability
One man's mission to document climate change around the world. Ashley Cooper delivers the 2019 'One World' talk at Borderlines Book Festival.
20190926T19:30
September 26th, 2019 7:30 PM to 9:30 PM
20190926T21:30
Put on calendar
Tullie House Museum & Art Gallery




Castle Street




Carlisle

,

CA3 8TP




United Kingdom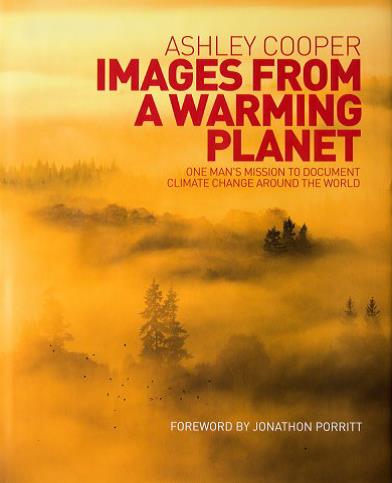 Ashley Cooper describes his self-funded fourteen-year project to document the causes of climate change, its many impacts, and the rise of renewable energy on every continent on the planet.
He is the only living photographer to have done this, and the results of his work have been captured in his award-winning book, Images from a Warming Planet.
The stunning visual images graphically depict how natural ecosystems are collapsing as the world warms, and the measures we can take to avoid the worst excesses of climate change.
Ashley Cooper's work is used in newspapers and magazines all around the world.
How to book
Booking for this event is via the Borderlines Book Festival website. Please visit:
https://www.borderlinescarlisle.co.uk/events/2019/ashley-cooper/
You might also like...
*Join us for a practical guide to cutting your carbon footprint with Mike Berners-Lee, the UK's leading carbon expert. Find out more
* Film screening of 'A Different Kind of Hope', followed by a discussion - this film addresses the most significant challenges now facing humanity, and how we can navigate them. Find out more
Film screening of 'The Age of Stupid', followed by a discussion - Pete Postlethwaite is an archivist in the future, looking back at 2008 to understand why we failed to stop climate change. Find out more
This event is part of the Cumbria Green Build & Sustainable Living Festival 2019. Thank you to our headline sponsor:

Event information
| | |
| --- | --- |
| Category | Cumbria Green Build & Sustainable Living Festival |
| | |
| --- | --- |
| Topic | Climate change & sustainability |
| | |
| --- | --- |
| Funders | Electricity North West |