Visit to the Renew Hub
Cumbria Action for Sustainability
Join us for a visit to the Renew Hub, bringing a Reuse Revolution to Greater Manchester!
20231130T11:00
November 30th, 2023 11:00 AM to 1:00 PM
20231130T13:00
Renew Hub




Nash Road




Trafford Park


Stretford


Manchester

,

M17 1SX




United Kingdom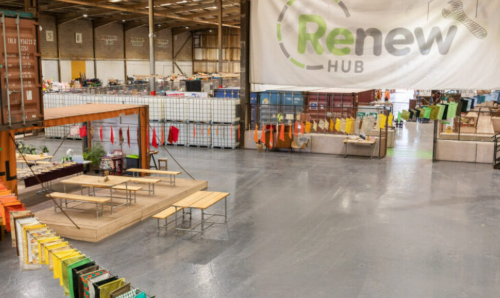 Renew is an inspiring and unique project which aims to create value from waste to benefit Greater Manchester. It's a very ambitious joint public-private initiative between R4GM & SUEZ UK.
Unwanted items donated at local recycling centres across Greater Manchester are taken to the Renew Hub. They're then cleaned up, mended if necessary, or upcycled, before being sent on to one of three Renew shops. Larger or more premium items are sold through the  Renew Market eBay shop.
This means hundreds of tonnes of pre-loved items which would have otherwise gone to waste are made available to Greater Manchester residents at affordable prices.
Money raised via Renew goes back to the local community through the Greater Manchester Mayor's Charity and the R4GM Community Fund.
During our visit we can take a tour of the Renew Hub facility, see the repair and upcycling pods, the click & collect / Renew Ebay store, and the events area. It's also possible to take part in activities to explore potential uses for items no longer wanted, and to discuss environmental impacts of different materials.
You can book a place on the site tour here. In fairness to our hosts and others interested in visiting, we're seeking a definite commitment please.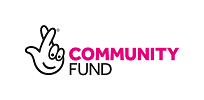 More Information Before You Book
Who Should Attend
We'd particularly recommend this visit to those working or volunteering in waste reduction in Cumbria, whether through local authority waste handling services, community repair cafes or similar initiatives.
Travel
Please arrive at the site at least 15 minutes ahead of the tour, i.e. by 10:45 latest.
The Renew Hub is located in Greater Manchester in Trafford Park here.
Train travel can be booked through National Rail or Trainline sites. One option may be a train from Penrith/Carlisle to Manchester Oxford Road (approx 2 hours, 1 change at Preston) and then the X50 bus going to the Trafford Centre.
If anyone is intending driving from Cumbria then we're happy to help try to coordinate lift share where practicable - please let us know. There is free on-site parking available for visitors.
Further arrival details will be provided in advance.
Health & Safety
Renew advise that full Safe Visitor Guidelines & Procedures will be made available to us, to then share in advance with those joining the tour. This includes the requirement to wear suitable clothing and footwear, for what is an industrial site visit at a colder time of the year.
Accessibility
We are advised by our Renew hosts that unfortunately the site is not wheelchair accessible. The tour does include some walking and stairs.
Event information
| | |
| --- | --- |
| Type | Site visit / Tour |
| Category | Zero Carbon Cumbria |
| Audience | Open to all |
| Topic | Waste reduction |
| Funders | National Lottery Community Fund |
| Partners | |