Climate and Carbon Literacy Training (Full day split over 2 half-days)
Cumbria Action for Sustainability
Delve into the causes of climate change and what we can do about it. Boost understanding with our in-depth, accredited course.
Ticket prices
Individuals
£79.00
Delegates from organisations
£139.00
Reduced cost places
£0.00
20220914T09:15
September 14th, 2022 9:15 AM to 1:15 PM
20220914T13:15
Via Zoom
Online
United Kingdom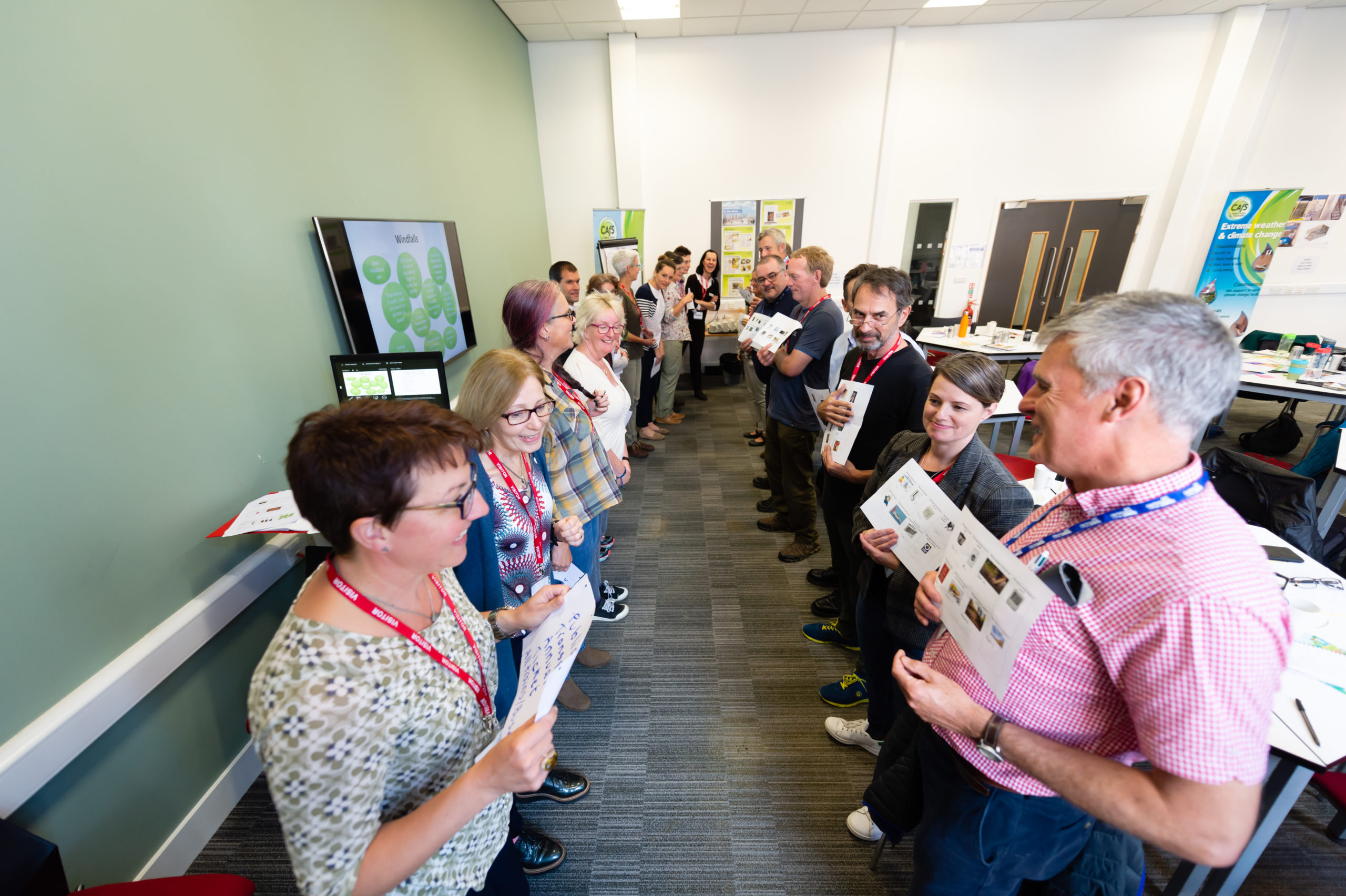 The second part of this course will be held on Wednesday 21st September from 9.15am - 1.15pm. Your ticket price covers both parts.
Please click on the Book Now link to see all the ticket options. In addition to the tickets for individuals and organisations, there is an option to pay what you can afford (available for individuals who live or work in Cumbria only). We do not wish anyone to be disadvantaged from accessing this training due to their current financial circumstances. Please note the organisation fee level is per delegate, not per organisation. 
Event description
Do you want to get your facts straight about the latest climate science, carbon footprints and what we can all do, at home, in our communities and at work, to help restore the balance?  
Climate and Carbon Literacy training provides a clear understanding of climate science, an awareness of carbon costs and the impacts of everyday activities. It also builds an ability and motivation to reduce emissions on an individual, community and organisational basis. 
This inspiring, informative and interactive accredited training course, split over two half day sessions, will take you concisely through the science of climate change, causes, impacts and solutions. It will provide you with clear and practical advice on how we can all achieve change. It also covers the global, UK and Cumbria picture, what is happening locally, and how to get involved.  
The session presents you with a usable framework for understanding the climate emergency, how soon we need to act, the scale of that action, and what part individuals and organisations in Cumbria can play in the bigger picture. 
You will leave this session more confident in your knowledge, better able to articulate what needs to be done, and with an increased sense of agency around your ability to be part of that change. 
You will also leave with the ability to begin to develop your own action plans, and to develop training sessions for others, if you wish to do so. 
The session is delivered by expert trainers from Cumbria Action for Sustainability (CAfS). CAfS Co-Chair the Zero Carbon Cumbria Partnership and run Cumbria's carbon and climate literacy training programme. Their certified carbon literate trainers bring decades of practical emission-reduction expertise, in-depth knowledge of the local area as well as significant training experience. 
Coursework
In advance of attending part 1 of the accredited course, please watch 'Climate Change: The Facts' by David Attenborough (58 mins). This is available at: 
https://m.youtube.com/watch?v=q9WyLPgyuqo  and  BBC iPlayer - Climate Change - The Facts .
Between part 1 and part 2, delegates will be required to spend a short amount of time on coursework (1 hour max) to calculate the impact they have on the climate between sessions using an online tool:
Certification
To become certified as Carbon Literate, you must complete a pledge document, pledging significant emission reduction actions as an individual and as part of a wider group, and return this to us within 10 days of the training. The questions on this document are created and assessed by the Carbon Literacy Project, the national body who created the Carbon Literate accreditation. We will submit your completed pledge form to the Carbon Literacy Project for their assessment.
Zoom
Please familiarise yourself with using Zoom prior to attending. This course is interactive and you will need to be able to mute and unmute yourself, have discussions in breakout rooms and use the chat function and follow links. A laptop or tablet will work better than a phone for this course. You will find comprehensive how to guides on the Zoom website. We are unable to provide dedicated technical support during the training but if you have any questions please email [email protected] at least a week before your course. 
Ticket prices
Individuals - £79 per delegate
There is also an option to pay what you can afford (available if you live, work or study in Cumbria only - not applicable to employees/representatives from organisations). We want to ensure everyone can access this training regardless of their current financial circumstances.
Employees/representatives from organisations - £139 per delegate.
Please click on the Book Now link to choose your ticket option.
Donations
If you can afford to pay the full ticket price and are able to donate extra, this will help subsidise places for those who cannot afford them. Thank you for your support.

Event information
| | |
| --- | --- |
| Funders | National Lottery Community Fund |