Community Youth Engagement Workshop
Cumbria Action for Sustainability
Join us to explore ways in which community environmental groups can effectively work with and support young people on climate action.
Ticket prices
Standard ticket
£0.00
20220714T19:00
July 14th, 2022 7:00 PM to 8:15 PM
20220714T20:15
Via Zoom
Online
United Kingdom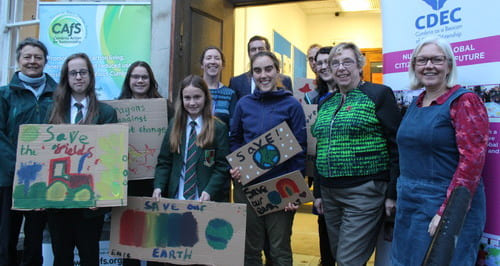 Many Cumbria Sustainability Network members have ambitions to reach out and be inclusive, and to support and encourage local young people to get involved in action to tackle the climate crisis. But how do we do this in practice?
This online workshop will highlight examples of good practice where local young people have been successful in getting their voices heard – for example, through the Cumbria Youth Climate Summit, within the cultural sector (Tullie House), at school and in the community.

We'll also hear about examples of positive collaboration between community environmental groups and young people.
Come along to be inspired, but also to discuss how your group might be able to find and support local young activists within your community.
MORE INFORMATION
Website: Zero Carbon Cumbria Partnership
Cost - This event is free to attend.
Venue - This event will be held via Zoom. Once you register, you'll receive a link to join the event. 
Recording - We may record the event to share online afterwards. By taking part in this event, you accept that your name/image/voice may appear in the recording. You can opt not to activate your webcam and microphone, and you can change how your name is displayed in the list of participants. Attendees' video feeds won't necessarily be on screen at any point during the workshop.
Help with joining this event
Are you not sure how to use Zoom but would like to attend our event? If you don't have a friend or family member who can help you get set up, we'd be happy to help you in advance. Please contact us as soon as possible. You can phone us on 01768 210276 during normal office hours (Tue to Fri) or email [email protected]
Unfortunately, we aren't able to offer technical support at the time of the event.
Keep an eye on our website for more events throughout the year!
Donations
If you can afford to support us through a donation, this would be hugely appreciated. As a charity, our scope and reach is dependent on the generosity of those who believe in our cause. We thank you for your support.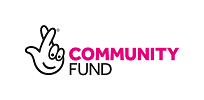 Event information
| | |
| --- | --- |
| Category | Zero Carbon Cumbria |
| | |
| --- | --- |
| Audience | Cumbria Sustainability Network |
| | |
| --- | --- |
| Topic | Youth climate action |
| | |
| --- | --- |
| Funders | National Lottery Community Fund |