Renovating Appleby Moot Hall
Cumbria Action for Sustainability
This event is for householders and construction professionals interested in maintaining or renovating older buildings, and for those curious about recent work on Appleby Moot Hall.
Ticket prices
Standard ticket
£0.00
20220224T18:00
February 24th, 2022 6:00 PM to 7:30 PM
20220224T19:30
Via Zoom
Online
United Kingdom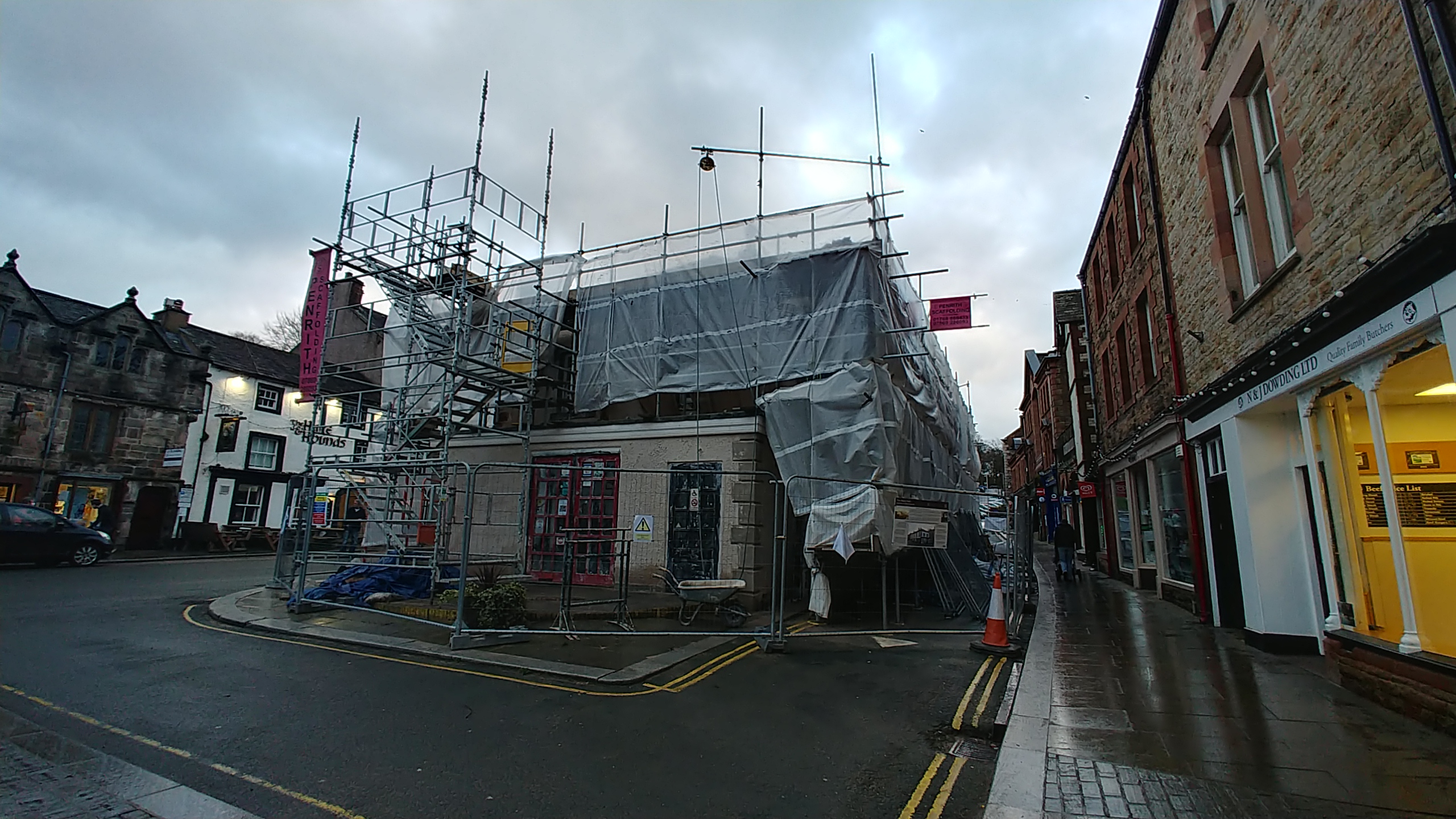 If you live in an older house or work on older buildings, or if you're just curious about the latest chapter in the life of Appleby Moot Hall, then this webinar is for you. Bring your own questions if you have any as there will be about 30 mins for Q&A after the presentations.
 
Event description
Hear from the architect who is leading the renovation talking about the challenges of protecting and improving a traditional community building like Appleby Moot Hall. We'll takea  look at questions like
What are the priorities when repairing and improving a traditional building?
What approaches tend to work well, and what materials or approaches should be avoided?
Can heat loss be significantly reduced in these older buildings?
What about damp and mould? What can be done to prevent issues from developing in the future?
Speaker: Paul Crosby of Crosby Granger Architects
This is a free event and all are welcome. 
MORE INFORMATION
Cost - This event is free to attend.
Venue - This event will be held via Zoom. Once you register, you'll receive a link to join the event. 
Recording - We may record the event to share online afterwards. By taking part in this event, you accept that your name/image/voice may appear in the recording. You can opt not to activate your webcam and microphone, and you can change how your name is displayed in the list of participants. Attendees' video feeds won't necessarily be on screen at any point during the webinar.
If you can't attend the event but would like to watch the recording, just book on and you will automatically receive a link to the recording of the presentation section by email (for all webinars that are being recorded).
Help with joining this event
Are you not sure how to use Zoom but would like to attend our event? If you don't have a friend or family member who can help you get set up, we'd be happy to help you in advance. Please contact us as soon as possible. You can phone us on 01768 210276 during normal office hours (Tue to Fri) or email [email protected]
Unfortunately, we aren't able to offer technical support at the time of the event.
Keep an eye on our website for more events throughout the year!
Donations
If you can afford to pay the full ticket price and are able to donate extra, this will help subsidise places for those who cannot afford them. Thank you for your support.


Event information
| | |
| --- | --- |
| Funders | Historic England, National Lottery Community Fund |
| | |
| --- | --- |
| Partners | Appleby Heritage Action Zone, Crosby Grainger Architects, Eden District Council |