Reducing your personal environmental footprint
Cumbria Action for Sustainability
If you want to reduce your personal environmental impact but are not quite sure where to start or what to do next, join us for tips and advice from the experts.
Ticket prices
South Lakeland residents
£ 0.00
Keswick, Alston Moor & Halton-with-Aughton residents
£ 0.00
Other areas
£ 0.00
20210721T19:00
July 21st, 2021 7:00 PM through 8:00 PM
20210721T20:00
Via Zoom
Online
United Kingdom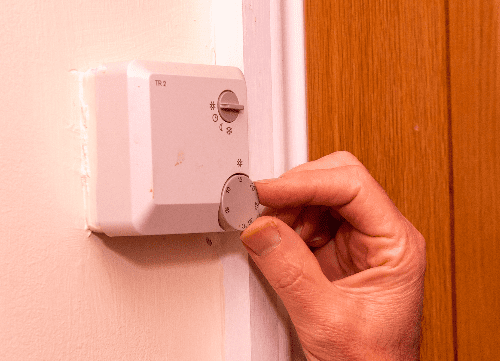 We'll kick off with a look at the average Cumbrian resident's carbon footprint. That's the amount of greenhouse gases each of us is responsible for and which aspects of our lives they come from.
Then we'll take you through some of the support and funding available to you to help you take action. 
You'll then have a chance to discuss your own ideas, aspirations and the challenges you are facing, and we will help you work out how to move forward.
This might be around your home energy, your travel, the things you buy, the food you eat – whatever it is you would like to discuss.   
Here's the session at a glance: 
Introductions, Cumbrian carbon footprint explanation and general advice (20 mins) 
Break-out room discussions - personalised support, advice and Q&A (30 mins) 
Feedback to whole group (10 mins) 
Optional extended discussion for those who wish to continue (30 mins) 
We're able to offer this event free of charge thanks to support from South Lakeland District Council and Electricity North West.
Number of places
There are just 16 places at this event, to allow personalised discussions during the break-out sessions.
Eligibility
This event is only open to people living in South Lakeland district and in the communities of Keswick, Alston Moor and Halton-with-Aughton. That's because it's part of funded projects in these areas.   
Preparation
Before the event, you may wish to try our free and easy-to-use carbon footprint calculator, which will help identify the areas of your life that have the greatest impact on climate change. You may also wish to have a look at the Sustainable Living Guide section on our website.
Meet the advisers
Sharing their expertise on reducing the environmental impact of different aspects of your life are CAfS project managers Molly Hogg, Roe Baker and Tina Holt.
They'll be supported by members of community sustainability groups, who will be able to tell you about what's happening in your area and will bring extra ideas about low-carbon living.  
Other dates
There are three dates to choose from. This booking is for Wednesday 21 July, 7pm.
To book for one of our other dates instead, please use the links below:
Tuesday 15 June, 7pm
Monday 28 June, 1pm
Can't make these dates? We may run more of these sessions in the autumn. Please email [email protected] to register an interest.
MORE INFORMATION
Cost - This event is free to attend.
Venue - This event will be held via Zoom. Once you regsiter, you'll receive a link to join the event. 
Recording - This event will not be recorded.
Help with joining this event
Are you not sure how to use Zoom but would like to attend our event? If you don't have a friend or family member who can help you get set up, we'd be happy to help you in advance. Please contact us as soon as possible. You can phone us on 01768 210276 during normal office hours (Tue to Fri) or email [email protected]
Unfortunately, we aren't able to offer technical support at the time of the event.
This event is part of our ongoing programme of Green Build & Sustainable Living events. Keep an eye on our website for more events throughout the year!
Event information
| | |
| --- | --- |
| Category | SLDC Community Energy Support |
| | |
| --- | --- |
| Funders | Electricity North West, South Lakeland District Council |