The Future of Food for Cumbria - a workshop from Zero Carbon Cumbria Partnership
Cumbria Action for Sustainability
Join us for a workshop exploring the future of food here in Cumbria, as we respond to the climate crisis.
20220224T14:00
February 24th, 2022 2:00 PM to 4:00 PM
20220224T16:00
Via Zoom
Online
United Kingdom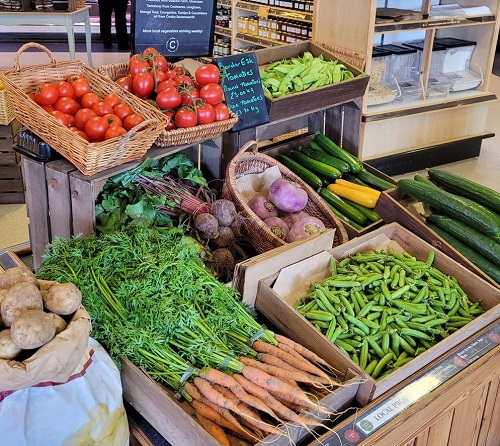 The Zero Carbon Cumbria Partnership has set the ambitious goal of achieving net zero by 2037, as a vital response to the massive climate and ecological challenges we all face.
This requires a radical programme of action, working towards a shared vision of improved quality of life, people living in balance with their environment, and a sustainable low carbon economy.
The way our food is currently produced and supplied is a major contribution to overall carbon emissions, as are the emissions from food waste. Therefore tackling these environmental challenges offers very significant opportunities for Cumbria, transitioning towards exciting new approaches in farming, food distribution and consumption.
During this workshop we'll explore some of these key challenges and solutions in food production, supply and consumption, and consider how an innovative and collaborative approach across the Zero Carbon Cumbria Partnership and beyond can best ensure we meet these food needs of the future.
During the workshop we'll hear from:
The Zero Carbon Cumbria Partnership on the significance of food-related emissions to overall carbon footprints, initial work exploring the future of rural affairs / land use, and plans for a Low Carbon Food Programme.
 
The NFU on their plans for achieving net zero, including the changes which can be made in agriculture, and the additional support which will be needed.
 
The Farmer Network on the key role of Cumbrian farming in tackling the climate crisis.
 
The National Trust on their on-going work to offer healthy and sustainable food at Sticklebarn in Langdale, including considering the selection and sourcing of ingredients, the kitchen equipment used, and the way any waste is handled.
 
Home Grown Here, developing a new model of food growing to increase plant-based food production in Cumbria, reduce food miles by working in partnership with local retailers, and offset carbon emissions.
 
The Food Carlisle Partnership introducing their Sustainable Food Places initiatives.
 
Food Futures outlining their work developing North Lancashire's Sustainable Food Network.
 
Cumbria County Council on the impacts of food waste and opportunities to reduce it, and on the importance of food & diets to our public health & well-being.
This is the first of a series of themed workshops from the Zero Carbon Cumbria Partnership offered through 2022.
MORE INFORMATION
Website: https://cafs.org.uk/our-projects/zero-carbon-cumbria-programme/
Cost - This event is free to attend.
Venue - This event will be held via Zoom. Once you register, you'll receive a link to join the event. 
Recording - We may record the event to share online afterwards. By taking part in this event, you accept that your name/image/voice may appear in the recording. You can opt not to activate your webcam and microphone, and you can change how your name is displayed in the list of participants. Attendees' video feeds won't necessarily be on screen at any point during the webinar.
Help with joining this event
Are you not sure how to use Zoom but would like to attend our event? If you don't have a friend or family member who can help you get set up, we'd be happy to help you in advance. Please contact us as soon as possible. You can phone us on 01768 210276 during normal office hours (Tue to Fri) or email [email protected]
Unfortunately, we aren't able to offer technical support at the time of the event.
Keep an eye on our website for more events throughout the year!
Donations
If you can afford to support CAfS through a donation, this would be hugely appreciated. As a charity, our scope and reach is dependent on the generosity of those who believe in our cause. We thank you for your support.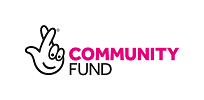 Event information
| | |
| --- | --- |
| Category | Zero Carbon Cumbria |
| | |
| --- | --- |
| Funders | National Lottery Community Fund |