Open home: Certified Passivhaus with ultra-low energy use - 2pm
Cumbria Action for Sustainability
Find out what it's like to live in an ultra-low-energy home, certified to Passivhaus standard.
Ticket prices
Standard ticket
£ 0.00
20190914T14:00
September 14th, 2019 2:00 PM through 3:15 PM
20190914T15:15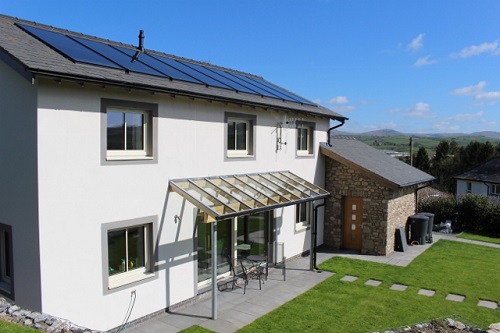 Visit an impressive certified Passivhaus. Find out what makes a Passivhaus different from other modern houses and what it is really like to live in one. Does it live up to its design promises?
This home was built in 2015 for the current owners. It was designed by local architect Andrew Yeats (Eco Arc Architects) and constructed using an airtight, pre-insulated timber frame by Eden Insulation, with the overall build managed by local contractor Sam Nelson.
It features a very high standard of airtightness. Its impressively low airtightness result was the second-best ever achieved in the UK at the time of test.
High levels of insulation, together with roof-mounted solar panels and a variety of other energy-saving features complete this impressive design.
We're able to offer this visit free of charge thanks to generous support from South Lakeland District Council.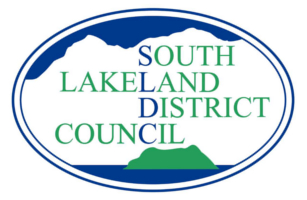 Things to know before you book
Accessibility: There is level access into the house. The downstairs is designed to accommodate wheelchairs.
There are two time options for this open home visit. This booking is for the 2pm slot.
Book for the 3:30pm slot instead.
You might also like...
* You can also visit the Eden Insulation factory where this house was built! Find out more
* If you're interested in building your own Passivhaus, learn how to get started with the Green Building Store. Find out more
* While in Kendal why not help celebrate the official opening of the new @155 Food Hub nearby? The Hub will save food that would otherwise go to waste and make it available to those who need it. Find out more
This event is part of the Cumbria Green Build & Sustainable Living Festival 2019. Thank you to our headline sponsor:

Event information
| | |
| --- | --- |
| Category | Cumbria Green Build & Sustainable Living Festival |
| | |
| --- | --- |
| Topic | Insulation, Passivhaus, Renewable energy, Ventilation & airtightness |
| | |
| --- | --- |
| Funders | Electricity North West, South Lakeland District Council |