Two local projects have been granted funds to combat climate change in Cumbria following a special meeting of the Cumbria Sustainability Network (CSN).
Local sustainability projects were invited to apply and present their ideas to reduce carbon emissions to the CSN and to the public for a chance to be awarded the grants of up to £10,000.
An audience of over 60 people voted on their preferred local projects that targeted the areas of energy use, land use, waste, and transport.
The first 'winning' project was the Ulverston Food Waste Project, which received £9,815 to aid in their effort to ensure that food at the end of its shelf life goes to people who will make good use of it.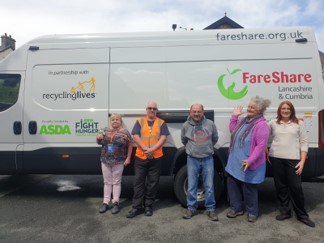 An additional £9,700 was given to SENS from Staveley to develop their pilot electric-bike hire scheme that will enable locals to access sustainable transport.
Linden Grieve from the Ulverston Food Waste Project said: 'We were overjoyed to be successful in our bid for funds to make sure that we can continue to save as much edible produce as possible from disappearing into landfill. It was an amazing moment when we realized that so many people had voted for our project! I'm so pleased that we can continue to build and grow our project to benefit people in Ulverston as well as the planet.'
Alistair Kirkbride from SENS said: 'e-bikes are a great carbon-neutral way of getting out and about for short journeys, and a really effective option to replace short car journeys. Our pilot will enable local people to use this fun and convenient mode of travel day-to-day without having to commit to buying a bike.
'We are aware of how hard it is for young people to access work or other services without a reliable, frequent bus service, and we want to encourage people of all ages to keep their cars parked up as much as possible or even replace their cars with their own e-bike.  We hope to include a pay-as-you-do cargo bike as part of our offer, and we hope that local business will pick up on this as an alternative for deliveries.'
The funding for the grants came from the National Lottery Climate Action Fund, as part of the Zero Carbon Cumbria Partnership's (ZCCP) ambitious emission reduction programme to make Cumbria carbon neutral by 2037. The grants are awarded by CAfS on behalf of ZCCP.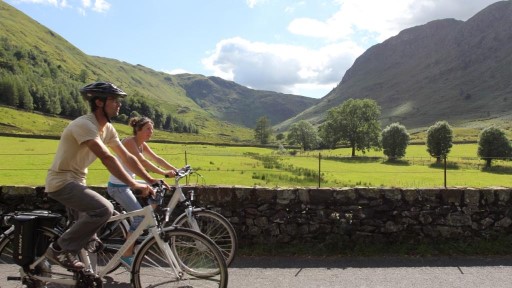 Coordinator of the CSN Helen Attewell said: 'The Community Climate Grants are an excellent way of encouraging new methods of tackling climate change by raising awareness and cutting carbon emissions.
'Although the large grant programme is closed for now, we are still allocating grants of up to £2,000 for small and medium amounts so it remains a great opportunity for community-based groups to take action in support of a Zero Carbon Cumbria'.
Community groups interested in finding funding for their sustainability projects can find more information on our page on Community Climate Grants.