Merry Christmas to all of our followers and supporters! After another turbulent year we've reached the final days of December in a nostalgic mood. We thought we'd take a look back at the previous 12 months and bring to your attention a few of the CAfS highlights and milestones from 2021.
But first…
A message from our CEO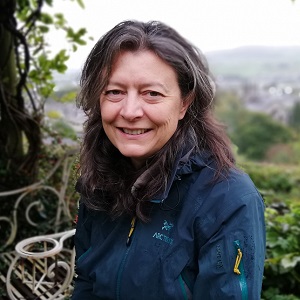 As 2021 draws to a close, I'd like to say a huge thank you to all our supporters on behalf of the CAfS team. We have had many 'highs' over the last year – from great success in bringing funding into Cumbria for a whole range of projects which help reduce our carbon emissions, to meeting for the first-time face to face with our new colleagues recruited virtually during the pandemic. We have also had some 'lows' – by far the worst of those being the outcome of COP26 which was a major blow for the future of humanity although sadly not a surprise. However, we continue our fight against climate change undeterred – helped by the knowledge that public and organisational support in Cumbria for rapid action to reduce carbon emissions is growing day by day.  
I hope that our monthly newsletters provide you with constructive hope, ideas, and a sense of connection to others who are also moved to act. As more and more people take steps to reduce their carbon footprint – insulate their homes, ditch the car for cycling, take the bus, repair rather than chuck stuff away, buy local food, eat less meat, fly less, avoid fossil fuel investments etc – we will all benefit. Lower energy bills, cleaner air, quiet roads, new green jobs, less waste are just some of the many advantages we can experience from a low carbon Cumbria. 
My New Year's Resolution will be to celebrate these benefits every day. 
Stay well. 
Karen Mitchell 
What we did this year:
Our team continues to expand
Firstly, it's been an absolute delight to welcome so many new members of staff to the CAfS family. Since January, 10 new faces have arrived to the team, increasing our forces by around 50%. Every one of the new people have slotted seamlessly into the day-to-day workings of the charity and we thank them for making fresh faces so easy to get used to.
We led the charge

In July, we completed our involvement with the partnership with Charge My Street which has hugely increased the number of electric vehicle chargepoints in Cumbria. Over thirty installations were made while we were in on the project and our very own Nigel authored a fantastic report on the future charging requirements of Cumbria. We're very grateful to have had the opportunity to work with the Charge My Street team and can't wait to see more of their chargepoints sprouting across the region.
Cumbria got cosy
Cold to Cosy Homes has had its biggest year yet with 1500 households having received advice and 1000 energy saving measures being distributed to the people of Cumbria. The energy team were also recognised by the North West Energy Efficiency Awards, winning the prize for vulnerable customer support. Congratulations and thanks to the energy team for their tireless efforts.
A new grant was launched

Backed by the National Lottery Community Fund, we launched the Community Climate Grant fund in November. This allows groups in Cumbria to apply for up to £10,000 of funding for their climate-friendly projects. This total funding pot of £100,000 has the potential to make a huge difference in Cumbria's race to net-zero and we can't wait to find out what the residents of the county do with the cash.
Youth Climate Summit 
The 2021 Youth Climate Summit took place in October with young people from a load of different schools meeting to discuss their thoughts on climate science and its solutions for Cumbria. These findings were then presented to Karen Mitchell and Cumbria County Council's member for Environment. The recommendations included revised policies on transport, waste and youth representation. Thanks to all the young people for their dedication to get involved.
Great Big Green Week
In September, we had the Great Big Green Week which saw a parade of Cumbrian organisations absolutely knocking it out of the park with events taking place up and down the county. On our directory page, we found just under 40 events at which Cumbrians were engaging with climate issues and committing to solutions. Well done to everyone involved!
Ambleside began their journey to zero

Ambleside to Zero officially launched in September with businesses and residents being shown all the support that is available for low-carbon initiatives and all the plans for making Ambleside a stronghold of carbon neutrality in the Lake District. This was just the first step on a journey that will take the town down exciting new avenues in the race to net-zero.
We inspected our footprints
In March, we launched our very own carbon footprint calculators for households and businesses. These were used by a huge number of our followers to work out the impact their practises were having on the climate and helped to identify where they could make changes. We were greatly encouraged by the numbers we saw making use of the calculators along with the overwhelmingly positive response some users sent to us after they were finished.
Carbon literacy began to spread

Our carbon literacy training sessions have already resulted in over 500 individuals being trained up in climate science and solutions. The enthusiasm that we've seen for these courses, both from individuals and from larger bodies training their staff, has been heartening to behold. We're planning to continue these courses into 2022 and we will hopefully continue to see them filled with keen folks willing to learn.
We revealed Cumbria's potential
In one of our larger moments of exposure on a national scale, we released The potential for green jobs in Cumbria report in March. This revealed that up to 9000 jobs could be created in the region over 15 years if we committed to a transition to green technologies. The report received widespread coverage nationally and we're desperately hoping to see it factored in to national public policy in the coming years.
The race to 2037 began
This year was the one in which the Zero Carbon Cumbria Project, funded by the national lottery, was initiated. Around 80 organisations came together to begin a 5-year partnership. During this time, the group will be pushing any initiative they can to help meet their target of getting Cumbria to zero-carbon by 2037. We're early on in the partnership but it's been great to see the progress already being made in the discussions.
Our energy was renewed

Thanks to some generous funding from the Energy Saving Trust, we were able to expand the scope of our energy services as a whole. Cold to Cosy Homes benefited from a significant boost in staffing and its reach was extended to new parts of Cumbria. We also began our Retrofit for Cumbria service which has been taking applications from residents eager to make changes to their home, futureproofing them for the coming years. We're incredibly eager for more people in the county to discover how to marry together the traditional and beautifully built homes of Cumbria, with modern and sustainable energy conservation methods.
And in addition…
In the last 12 months, CAfS has brought in £1.1 Million in grant funding, over £8,000 in donations and £130,000 from our paid services. And this isn't even mentioning our close partnership with Shed 1 Gin who chose us as one of their charities to support for the year and who hosted our first in-person event since early 2020!
All in all, it's been a brilliant year for CAfS and we can't reiterate enough how grateful we are to all of our supporters. None of our work gets done without the people of Cumbria and we hope you'll continue to stick with us in our mission well in 2022 and beyond. Have a lovely holiday period and we look forward to getting stuck back in in the new year.