How do smart meters work?
What are smart meters?
Kieran Macfadzean
2022-06-09T11:34:07+01:00
Smart meters record how much electricity or gas households use – just like existing meters. But with a smart meter, customers can also see how much energy they are using, on the in-home display.
The in-home display is sometimes called an IHD. It comes with the smart meter, and can help households keep a closer eye on how much energy they are using, and how much it's costing them. Having a smart meter means getting a bill based on how much energy has been used – not an estimate. This could help customers take some of the guesswork out of balancing their budget.
Even better, smart meters send gas and electricity readings directly and securely to the energy supplier so customers shouldn't have to.
Switching supplier, tariffs and bills
Can I switch tariff or energy supplier if I have a smart meter?
Kieran Macfadzean
2021-09-13T15:20:29+01:00
Yes. People with a smart meter can switch energy supplier and tariff in exactly the same way that anyone with a traditional meter can.
About the rollout
Are smart meters compulsory?
Kieran Macfadzean
2021-09-13T15:24:59+01:00
Smart meters are not compulsory; it's entirely your choice. The government requires energy suppliers to offer smart meters to all homes across Great Britain by the end of 2025, but whether you accept them is completely up to you.
Do I have to pay for a smart meter?
Kieran Macfadzean
2021-09-13T15:26:10+01:00
There is no additional cost for installation of your smart meter. At the point of installation you may be offered an in-home display that shows your spending in near-real time for no additional cost. You won't have an extra charge on your bill because you choose to have a smart meter. The costs will be spread across everyone's bills, just like the cost of running and maintaining today's traditional meters are.
Safety and security
Can smart meters access my data?
Kieran Macfadzean
2021-09-13T15:27:32+01:00
No, the data your smart meter captures about your energy usage is strongly protected by law. Smart meters were designed in consultation with the UK's top security experts, and can only measure the amount of energy you use. Personal details like your name, address and bank account details are not stored on, or transmitted by, your smart meter. Rest assured, smart meters operate on a secure system, ensuring data is only visible to the energy supplier and authorised parties where consumer consent is given.
How to get a smart meter
Your energy supplier will be able to provide further information on smart meters, including the accessible in-home display. Check your gas or electricity bill for your supplier's contact details.

Need more information about smart meters? Visit: https://www.smartenergyGB.org/en
Please note: Eligibility of smart meters and accessible in-home displays may vary. Consumer action is required to obtain cost savings and budgeting benefits of smart meters.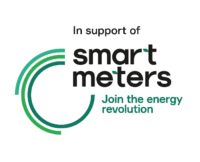 To find out more about smart meters and other energy saving measures you can take for your own home, visit the Cold to Cosy Homes page on our website.