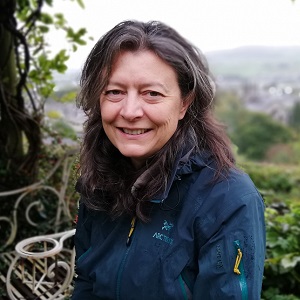 It has been 10 weeks since we were last in touch. I hope you and yours have stayed safe and well during this challenging time.
In the last few months, we have experienced changes to our lives that we probably never thought possible. Sadly, the pandemic has highlighted that, as with the impacts of climate change, the disadvantaged are the most badly affected – from the keyworkers at risk of illness to people in fuel poverty hit by higher energy bills from staying at home. It has also highlighted the link between fossil fuels, air pollution and public health.
Despite the depth of changes to economic activity, the best estimate by analysts is that global carbon emissions will have reduced by only eight per cent this year. It is sobering to know that that scale of drop is needed each year for ten years in order to keep climate change to 1.5 degrees C. It's a big challenge but we now know that fast and comprehensive changes, informed by science, are possible to tackle a recognised threat. In April, a global IPSOS Mori poll showed 71 per cent of people agree that climate change is as big a threat as Covid-19.
As the lockdown eases, increasingly the 'recovery' is dominating thoughts. That same poll found 65 per cent of people support a green economic recovery from C19 and there is growing momentum behind #BuildBackBetter. In the last few weeks alone, we have seen 200 businesses nationally calling for the Government to deliver a recovery plan that prioritises the environment. The Progressive Policy Think Tank has convened a new Environmental Justice Commission, which has published a vision for a clean, healthy and environmentally rich economy. A group of experts from universities in the UK, which are part of the COP26 Universities Network (30 institutions so far and growing), have identified for policymakers ten fiscal recovery policies that would enable the UK to meet its target of zero carbon by 2050.
Closer to home, many local authorities in Cumbria declared climate emergencies last year and now have the opportunity to put zero-carbon targets at the heart of their Covid-19 recovery plans. A green recovery in Cumbria could give us more safe cycle routes, a decarbonised and improved public transport system, energy-efficient housing that is warm and cosy, more community-owned renewable-energy generation and electric-vehicle charging points, connectivity for efficient homeworking, a localised sustainable economy, skills training for new low-carbon jobs, such as housing retrofit for energy efficiency, and more.
CAfS has already been working on many of the kinds of activities that could be part of a green recovery. With most of our staff now back in action, working from home, we will continue to do all we can to drive the shift towards a zero-carbon Cumbria, with a determination to see our county #BuildBackBetter.
Karen Mitchell
CAfS Chief Executive